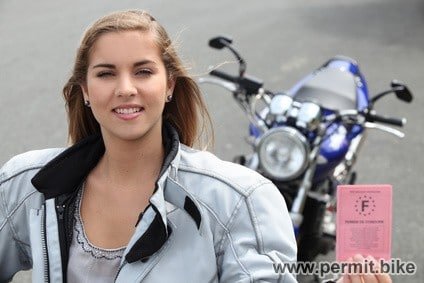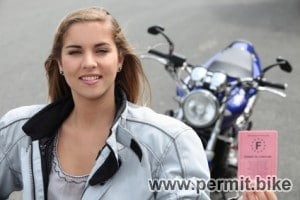 In order to get your motorcycle license you have to pass a skills test. Taking the skills test can be a daunting experience especially if you are not adequately prepared. If you want to take your motorcycle in the open road, you need to go through a few necessary steps to get your driving license. They are as follows-
The rules– If you want to drive a motorcycle you will need to have a Class M motorcycle license or instruction permit. Applicants must be of 16 years age and they should pass the motorcycle knowledge test, a hearing test and a vision screening. The final step will be to pass the motorcycle skills test where you will need to demonstrate your competency in motorcycle operation. If your age in under 21 then you must also complete a department approved motorcycle safety education course.
Prepare for the written exam– Before getting the permission to drive the motorcycle on the road all applicants should pass a written test on traffic signs, motor vehicle laws and safe driving techniques. If you fail in the exam, some states will make you wait and give the test again and charge a re-examination fees. All motorcyclists are encouraged to study for this written test so, you won't want to take a chance on standing in line at the DMV office only to go home empty handed. You can also give the online motorcycle sample tests that can provide with you the real questions from the exam.
On the road– Once you complete the exam and your licensing requirements have been met, a Class M endorsement will be added to your driver's license. You must always remember that the safe operation of a motorcycle requires practiced skill, knowledge and an understanding of the limitations imposed by the operator, the machine and the environment.
When you take the motorcycle practice test, you must not limit yourself to one permit test. You should take as many tests as required until you feel certain of passing the actual written test. By tracking your performance you will be able to proceed in the necessary preparations. Moreover, the practice tests provide you the confidence to meet the real test day. So, you won't feel tensed about the test as you have taken it several times before.
Permit.Bike is singularly devoted to the purpose of providing an easy-to-learn and simple approach to the act of riding.