Ride the Waves: Pass The Motorcycle Permit Test in North Carolina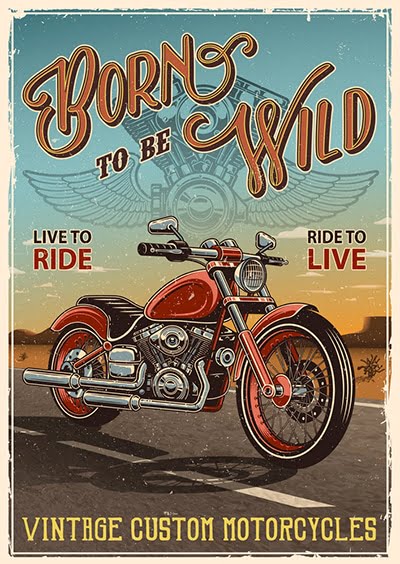 Ok, yes, we know you can't ride a motorcycle on the waves or in the ocean. But, when you ride a motorcycle in North Carolina, you can be close enough to the ocean it feels like you are riding the waves. You can't do that in a car, so take the NC motorcycle permit test and enjoy the experience of an ocean view from the seat of a motorcycle.
How can you do that? We are here to help you. First, contact us so we can talk with you about North Carolina's motorcycle requirements and get you started learning the items on the state test.
We suggest you download the online manual first. Take 30 minutes and read through it.
Then, take one of our practice tests. Make a list of the topics you need to learn. Then read through the manual again and spend a little extra time on those topics you missed on the test.
If you have questions or concerns, remember, we are here to help you. Just contact us!
After your first practice test and time learning the material you missed, take another practice test. Then read the manual and learn the topics you missed on the second practice test.
You are almost there! You probably only missed a few on the second practice test, so let's be sure you know the material. Take another practice test.
If you missed more than 1 question, you probably need to study a little more and take another practice test. But, if you only missed 1 question, you are probably ready to take the real thing.
Everything You Should know for the Motorcycle Test in NC
How do you feel about riding your motorcycle by the ocean? It sure is tempting. But before you get started, you'll need to do everything the state requires you to do before they let you on your motorcycle. And yes, that includes the Motorcycle Permit Test.
The permit test is multiple-choice, giving you four possible answers to choose the correct one. But if you're worried about the format of standardized tests in general, don't be! We offer four FREE practice tests that prepare you both for the kind of test you'll be taking and the types of questions you may be asked. The latter may include, but is not limited to:
motorcycles on the road in relation to cars
knowledge of terms such as "head check"
what to do when your rear wheel locks
how to behave with vehicles around you
how to behave with other cyclists around you
what a "blind intersection" is and how to behave at one
your headlights
which of your brakes to use in what situation
and much more. In other words, the test prepares you for all eventualities on the road, ensuring that by the time you actually accelerate on your bike, you'll be a safe driver. At the same time, our four practice tests help you get ready for the Permit test, ensuring that you can get your learner's permit without hesitation or worry. So don't wait! Contact us to start studying and get ready for the North Carolina roads.

Permit.Bike is singularly devoted to the purpose of providing an easy-to-learn and simple approach to the act of riding.