Congratulations on making the decision to get a bike! This is an exciting time for you. Hopefully you've gotten your motorcycle driver's license, taken the appropriate courses, and have gotten about ten thousand lectures from your loved ones about how dangerous motorcycles are. Not to worry—if you've been properly trained and educated, you'll do just fine on your first bike.
Buying your first motorcycle can be overwhelming. Maybe you had your heart set on a Ducati, or maybe a Harley Davidson that's way out of your budget. Keep in mind that your first bike will likely not be your only bike, and it definitely won't be the last bike you ever buy either!
So what should you look for in your first motorcycle?
Reliability
You want a machine that's going to be reliable, well-built, and therefore safe. Since this is your first bike, you need something that's been around the block a few more times than you have. An older motorcycle could be perfect for you—as long as it's got a good history and it's not too old. You don't want a motorcycle that's too old for the same reason you don't want a car that's too old—you don't want the potential problems and expenses that could come with it.
Getting a bike that's not too old and yet in good condition will be ideal. Since you're a beginner, you're bound to drop, scratch, scrape, or even wreck your bike. Many motorcycle accidents happen within the first six months of riding, so keep this in mind. Your first bike should not be your dream bike. It should be the bike that's a little older, more reliable, and well-built to protect you and get you where you need to go.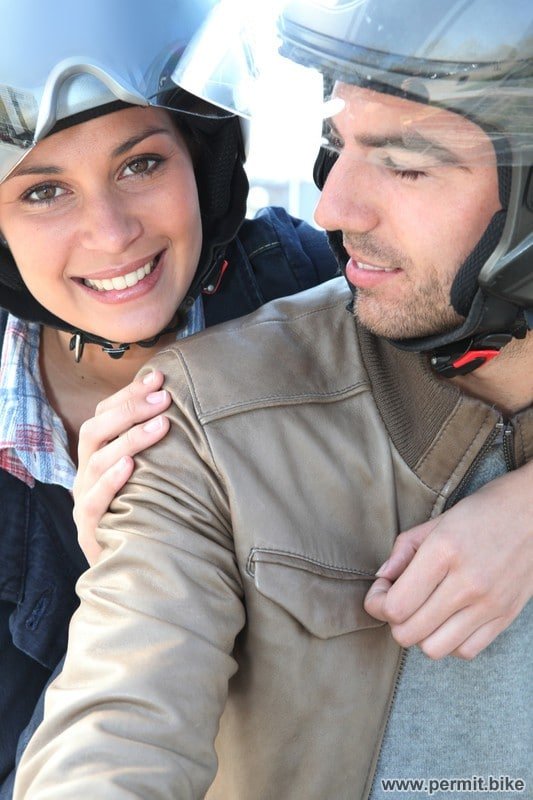 Good Price
Cheap is good, but it shouldn't be too cheap. The last thing you want to do is buy a bike that's been totaled or else salvaged from a junk yard. You're a beginner and totaled or salvaged bikes come with bigger baggage than all your ex's combined, so steer clear of these.
That being said, a cheaper bike will be ideal for you because as I mentioned above, you're going to be banging this bike around a little bit. You can get a good deal from a private seller who loved and cared for that bike, so you know it's been well-maintained. Owners are getting rid of bikes all the time—upgrading, downgrading, changing brands, they need the money, they're moving—take advantage of what they have to offer and look for a cheaper yet well-maintained bike.
Low Mileage
You're probably not going to get super low mileage with the price range you're considering, but keep in mind that motorcycles don't wear miles as well as cars do. The higher the mileage, the more likely the problems. This is because the engines are smaller and the motorcycle has minimal contact with the road. It's not as large or accommodating as a car.
Try and get something that has less than 50,000 miles for sure. The lower the better. This could save you time and money in the future, and for your first bike, you're not looking to spend a lot of time and money on it—you just want to ride!
Reasonable Engine Size
So you're probably tempted to get the highest cc possible—but, it just might not be the right choice for you right now. This is because it's your first bike and you don't have the experience to handle a ton of power on the road yet. Riding a powerful bike can be just as exciting as it can be terrifying, and until you require the skills needed to handle one of these bikes, it's probably best to stick to an engine that's more around a little smaller.
Sticking with a reasonable engine size can also ensure that you'll get a good price. This also means you'll likely be buying a bike that hasn't been abused—people who tend to buy bikes with higher cc's might not be taking the best care of them or handling them well on the road. This goes with the reliability factor—get a reasonable engine size for your first bike.
While you likely won't keep your beginner bike forever, you want to be sure you're making a smart choice with this first bike. Look for bikes that are reliable, have a good rap, are cheaper, and have low mileage. While this may seem like asking for a lot, you'll be glad you got a great beginner bike for your first motorcycle purchase!
Permit.Bike is singularly devoted to the purpose of providing an easy-to-learn and simple approach to the act of riding.