CHOOSE YOUR FREE CALIFORNIA PRACTICE TEST BELOW:
California Motorcycle Permit Test Questions Made Easier With Practice
California is the only state with more licensed motorcycles than others. Surprisingly, it has thousands of miles of beautiful mountain roads and coastlines. However, if you want to hit those roads on your motorcycle and are not registered yet, it's time to take a California Motorcycle Permit Test before doing the actual exam.
Just like awarding a driver's license, if you want to drive a motorcycle in California, you should acquire a permit first. You must pass a written test, motorcycle law test, and a safety course for you to obtain the license. After holding onto a permit for over six months, you can now get a full license.
For an individual in California to obtain a motorcycle permit in 2021, you must pass a recognized exam. However, the number and types of questions in the official exam differ in every state. DMV California Motorcycle Permit Test aims at testing your knowledge and skills on the road rules and laws.
To score high in your official exam, you are supposed to give the correct answers to a given number of questions. Therefore, keep in mind that motorcycle permit requirements vary in various states. Therefore, you should consider that before taking any exam.
Taking the Stress Out Of The Test With A California Motorcycle Practice Test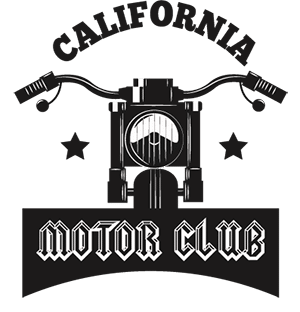 Nothing prepares someone for the actual test like a practice test. You could study for long hours for the coming exam, but a practice test makes work easier for you. The test familiarizes you with the exam format and questions that are more likely to appear on the final permit exams.
The practice tests allow one to go through the kind of questions you will encounter in your actual test. Simultaneously, it tests your knowledge skills. There are multiple free practice tests that you can easily access online as you prepare and equip yourself with enough information on what to expect.
After you tackle the practice test and pass, keep in mind that you are well prepared for the real deal. It would be best to take your time before doing the California practice test; this makes you gain more confidence to help you pass.
The written test might seem challenging, but once you spend enough time doing the online practice tests and studying the motorcycle handbook manual, it will be easy and straightforward.
To obtain that motorcycle license in California, you have to score well in the actual exams. The test ensures that you are well conversant with the laws and rules about motorcycle driving.
You must achieve 80 percent as the passing grade. Therefore, you have to score at least twenty questions correctly in your California Motorcycle Permit Test. In case you fail on your first attempt, you could redo the exam after seven days. However, you will only be allowed to do the exam at three separate times. For a student to avoid failure, it is advisable to do a practice test since it's a highly critical test with fewer opportunities to pass.
What Does California Motorcycle Knowledge Test Involve?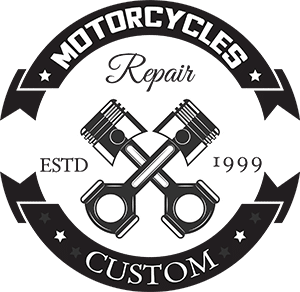 The California motorcycle knowledge test entails several questions based on the California Manual Handbook's information and states Driver Handbook. The DMV knowledge exam has about thirty questions, and you must get 24 questions right to score 80 %.
Therefore, to tackle the knowledge test, you have to copy a Motorcycle Driver Handbook from the California DMV website or pick it up from your local DMV. This manual handbook involves much information required for you to get most of the written California Motorcycle Permit Test questions correct.
You have to study the handbook carefully since you only have three opportunities to pass the actual test. The handbook entails a summary of California road laws and regulations that you should familiarize yourself with to drive a motorcycle.
As Well As A Practice Test, What Else Do You Need To Do?
Besides taking the practice tests, there are various things to do to get a motorcycle license in the states of California. It's an easy and straightforward process that is very similar to obtaining your driver's license. You have to make an application, pay a specified amount of fee, and pass on both the driving and written tests. Here are the ideal requirements to help you get the motorcycle license:
Completed California Highway Patrol-California Motorcycle Safety training course OR passed a California DMV motorcycle test for driving
Pass the vision test
Pass a knowledge written test
 Make a presentation of acceptable proof of the identity and the California residency.
If not above 21 years, you must possess a learner's motorcycle permit for at least 6 months.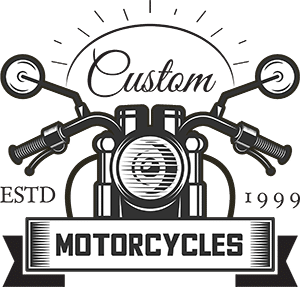 Also, for you to acquire the license, you must pass the two-part practical test. The California Motorcycle Permit Test is essential since it shows your riding skills on how consistent you are without any guidance or help. It's a great way to show that you've met the National standards for riding and driving.
For the practical test, you will have to take it within two years. The practical test comes after passing the theory test; otherwise, the pass certificate expires.
Before you begin the practical test, the examiner asks you to read a motorcycle number plate to make sure you meet the state's eyesight requirements. Also, there will be two questions for your motorcycle safety check before you move away.
After your examiners check on your identification, they will inform you how long it takes and what the test is all about. They help you fit your earpiece and radio and teach you how they both work.
Pass Your California Motorcycle Test First Time With www. permit.Bike
The permit.bike is the best partner when it comes to practice tests. They make them with your needs and interests in mind. It is an online test preparation resource that offers reliable exam answers.
The site has a free practice exam that improves an individual's basic knowledge in motorcycle operation. It teaches you crucial safety techniques on the road and how to ride a motorcycle. A test that makes the official permit exam easier. Also, you become a competent rider even shortly.
Test the first time but also be a competent rider now and in the future. With years of experience in the industry, they know what examiners are looking for; therefore, they always give practice tests that share the information. The website has combined all the resources that you need in one place.
A good rule of thumb is for you to revise for the actual motorcycle test to correct most questions in the first attempt. Keep in mind that these practice tests give you the only opportunity to have a natural feel of how the actual exam will look. Therefore, make sure to give the practice permit test a severe thought if you want to acquire your license. The site offers the correct answers to the given questions in real-time. They are a replica of the actual exams.
Since they feel and look like the actual California Motorcycle Permit Test, they are an excellent way to familiarize themselves with the experience of tackling a test. The kind of content covered on those practice tests is similar to that on your actual exams.
They provide basic knowledge assessment of learning riding motorcycles skills and comprehending the traffic rules and signs of the California roads. With practice tests, you don't have to waste your time cramming on everything; instead, it helps you monitor and study at your speed, and you get to progress on the way. With that, you can pinpoint your weak sections and direct you on how to improve and be all-around on what you expect to do during the official exam.
To sum it up, practice tests are crucial before sitting for the California motorcycle official permit test. Note that for safe riding, You should equip yourself with skills and knowledge. Practical testing of the two-wheel vehicle is an excellent way of measuring your necessary skills to operate accordingly since most people usually overestimate their capabilities. Objectively, you should perform well in the DMV's California Motorcycle Permit Test.
You should note that you must get a California motorcycle permit before you acquire the motorcycle license. The permit will be helpful for about six months. Within those few months, you can practice riding your motorcycle and get comfortable while cruising the beautiful roads of California. However, the laws don't allow one to ride on a freeway, or at night, or carry any passengers.
Suppose you pass, well done! It's now time to get that California license. The examiner will always send you the DVLA details for an upgraded license to be forwarded to you.
Whether you are thinking of applying for the license or reviewing the old skills, you should often have a copy of the state of California Motorcycle Handbook that is available online. It's adjusted yearly with new driving rules and laws, so if you are an old-timer or a novice, it is significant to be up-to-date!