Free Motorcycle Permit Test
Pass Your Motorcycle  Test With Flying Colors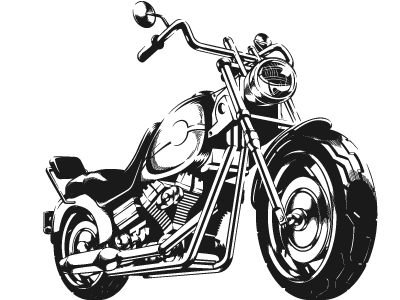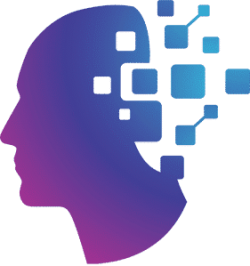 A Practice Motorcycle Permit Test Made With You in Mind
Whether you're a fan of the motorcycle culture, particularly enjoy the thrill of riding with your buddies, or you just can't get enough of the tranquility and serenity of riding alone, there is immense pleasure in being a motorcycle owner.
However, the problems come when you have to be extra careful on the road than in the four-wheeled community. Bikers don't have crush zones or curtain airbags to protect you in case of an accident. And because you're sometimes invisible to four-wheeled road users, your life literally depends on the awareness of your surroundings.
Bikers learn to question everything because there's no room for making assumptions while on two wheels. Being extra cautious like everyone is trying to run you over is a mindset that bikers often adopt, which makes their hazard perception much sharper than those surrounded by a wall of steel and safety.
However, when it comes to being safe and ensuring you know everything you need to, you're alone. You have a dedicated partner who'll ensure that you pass Motorcycle Permit Test and become a competent rider now and in the future.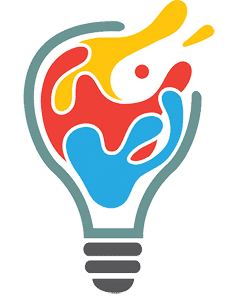 Get Reliable Test Answers - Online Exam Prep Resources
A good rule of thumb is to practice for your motorcycle permit test as much as you possibly can to pass the first time. Practice tests are the only chance to get the "real feel" of what the actual exam will be like. Here's why you should give Practice Motorcycle Permit Test a serious thought:
Provides Reliable Answers To Possible Question In Real-Time
Practice tests are a replica of the official exam. They look and feel like the official motorcycle permit exams and are, therefore, an excellent way to familiarize yourself with the experience of doing a test. The content covered on the practice tests is what you should expect on your official the test. They assess your basic knowledge of riding motorcycles, as well as your understanding of traffic signs and rules of the road.
However, unlike the actual exam, practice tests don't have strict restrictions. Although you'll get your result at the end of the test, it's not recorded. You can take advantage of this aspect to do as many practice tests as you want until you feel fully prepared or get consistently good results.
Become a Better Motorist
Simply passing your Motorcycle Permit Test doesn't qualify you to be a good motorist. Being on the road is a huge responsibility with a great risk of causing an accident if a road user is careless or doesn't know the rules. Practice tests educate users on rules and regulations of the road as well as how to act in case of a hazard while riding, making you more confident and equipped.
Be Confident
Being a little nervous, especially before taking a test, is okay, but being too anxious may hinder your overall performance. Taking Practice Motorcycle Permit Tests will give you an idea of what to expect, including how questions are framed and how to tackle them. And having taken the practice test as many times until you felt fully prepared, you'll be confident you can successfully answer all the 40 questions within the specified time and sweep through the test.
Learn at Your Pace
Instead of trying to cram everything all at once in preparation for the official test, practice tests allow you to study at your own pace and monitor your progress on the go. They'll help pinpoint your weak areas so you can direct your focus on improving and becoming all-around on what's expected to nail the official Motorcycle Permit Test.
Getting Ready for the Test by Using Our Free Practice Tests
Taking our free practice test can improve your basic knowledge of riding motorcycles and teach you essential road safety techniques. This makes it easier for you to not only ace the official Motorcycle Permit Test the first time but also be a competent rider now and in the future. With many years of experience in this industry, we know what examiners look for and don't shy from sharing this information with you. We've compiled all the resources you need in one convenient place.
To take a look at what we've installed for you, we invite you to browse our website at www.permit.bike. We are your most trusted partner when you need practice motorcycle permit tests made with your interests and needs in mind.