How To Get a Motorcycle License

Many are unaware of the fact that operating a motorcycle entails the owning of a separate Motorcycle license, which can be confusing to most potential motorists. Many are unaware of where to even start as the required knowledge is either completely absent or presented baggily and muddily. Check out our free Motorcycle permit practice test in your state.
Driving a motorcycle can actually be incredibly dangerous, especially when contrasted relatively toward the common car, and without the information or safety tips needed, the chances that one hurts himself is incredibly high. The process of obtaining a motorcycle license is, in actuality, quite similar to how one would go about earning their typical driver's license, albeit there is a few key differences. Most of the time, the acquisition of a motorcycle license relies on the prerequisite of already owning the Class D driver's license, which means that the knowledge of various tests and examinations required to get the motorist license must be carried over before one can consider getting their motorcycle permit.
Motorcycle License Test Essentials - Everything You Need To Know
Motorists who are hoping to drive on the road will need to pass a written exam and a practical test before they're handed a valid driver's license.
A motorcycle license test will check to see if you are ready for the road, particularly traffic rules, road signs, and how to properly drive a motorcycle, among others.
If you're interested in taking a motorcycle license test in your state, here's a short checklist to get you started.
Who Needs to Take the Motorcycle Written Knowledge Test?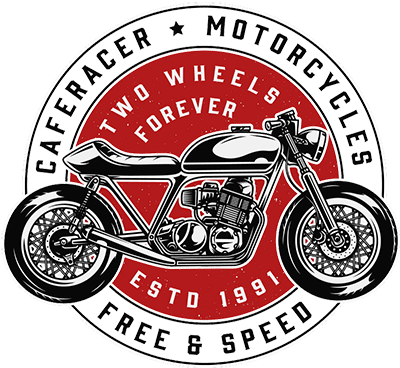 A written knowledge test serves as a prerequisite, alongside the practical test for a driver's license.
All drivers on the road will have gone through a written exam en route to getting their license. This is applicable in every state. Essentially, everyone who aspires to be a motorist will have to learn by taking driving classes, reading up on the official DMV handbook, and finally, taking and passing the exam.
A motorcycle written knowledge test will check for roadworthiness- pass it and you go on to the practical exam. Fail, and you will have to go back to reading and understanding your official driver's handbook.
How Should I Study for the Motorcycle DMV Test?
The good news is that you only need a single book to learn everything about road safety and traffic rules.
The bad news is that the handbook is dense and it's not very readable. It packs plenty of information but most of them may not be absorbed after the first or second reading.
Would-be drivers are also expected to attend classes and read the official driver's manual from cover to cover. You can download the book on the official website or your local DMV.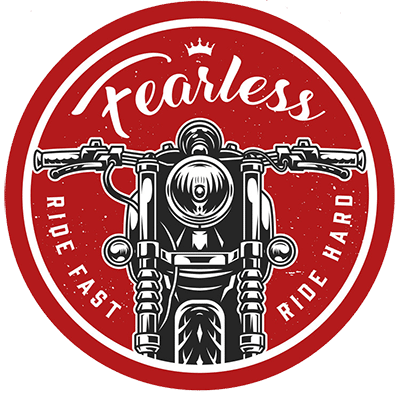 The first thing to do when studying for the motorcycle DMV test is to read the book. You can browse through it, for starters, and not go overly specific into topics and subjects. Some like to jot down important things as they go along, which can be helpful for memory recall later on.
Studying the handbook will take up a lot of time, but it's what the official test questions will be based on. Luckily, you won't need to read another book but that shouldn't mean you can just browse through it once and take the official written test. This is a sure recipe for failure.
You can supplement your learning process by planning a study guide and going through a cycle of study-test. One of the best ways to quickly get up to speed is to try a motorcycle practice exam. You'll become familiar with the test format and the bank of questions that usually get picked at the actual test.
Don't be discouraged if you fail the practice test to get a motorcycle license. This just means you're not quite ready and will need to study some more. This is where the cycle comes in- study and brush up on the items you got incorrect, then re-take the practice exam and hopefully you'll do better.
If you're getting a higher score on each practice written driving exam, then it means you're making progress. As a helpful tip, slow down and read each practice question carefully, then do the same with the possible answers. Sometimes the wording may be tricky and there appears to be more than one correct answer.
Go through the cycle of study-test until you consistently get a passing score. You'll be more confident with each try, and all you need is the time since it's not official yet. You'll know when you're ready when you've come across most of the questions and know the answers to them like the back of your hand.
What Does the Motorcycle Written Exam Involve?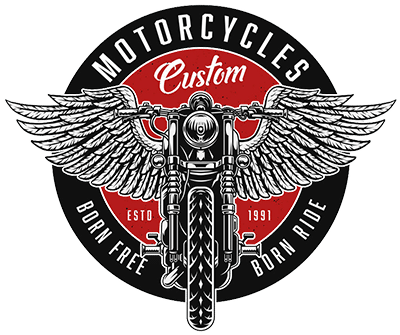 You can be sure that most of the questions in the motorcycle written exam will come from the official DMV handbook.
In detail, the questions will be ones about basic motorcycle driving laws, techniques, and terminology. When you're ready you can either take the test online (if possible) or at the motor vehicle department in your state.
The written exam will test your working knowledge of the road. It's different from the usual car driver's written exam as the motorcycle is a different type of vehicle.
The only thing is that there are several hundred questions in the official database, and some can throw you in a loop. Thankfully, you can get back your composure if you've taken a practice exam online.
Practice written tests are like their real-life counterpart. They serve to make you familiar with the format of the real exam and allow you to gain confidence. Unlike the real tests, they're completely free to use, something that aspiring motorists should take advantage of.
The motorcycle written exam encompasses a wide variety of subjects, and this can quickly overwhelm you. However, a practice test online will lower the curve and allow you to drive on the road sooner.
Permit.Bike is the Leading Provider of the Motorcycle Permit Exam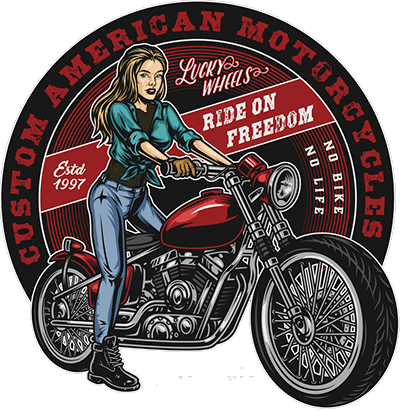 Forget outdated test questions- the only way to get your motorcycle driver's license is to pick the right practice test website. Permit.Bike is one of the most trusted driving test resources on the internet. It's the aspiring motorist's best friend when it comes to understanding road rules, motorcycle techniques and traffic signs on their state.
Permit.Bike is kept up to date with the latest in DMV manual material. Those who want a practice test platform that's as close as the real thing should definitely try out Permit.Bike. You can supplement your reading of the official manual and get comfortable with the layout and format.
Most people will probably not pass their written driving test on the first try, but with the help of a practice exam site, the chances will be greater. When you go through a study-test cycle then you'll slowly improve your learning and get to a point that you consistently pass. To this end Permit.Bike is the go-to online practice test resource for you.
Pass your real written driving exam with the help of Permit.Bike today!