CHOOSE YOUR FREE ILLINOIS PRACTICE TEST BELOW:
Tips to Help You Pass Illinois Motorcycle Permit Test on the First Attempt
Passing the Illinois motorcycle permit test is a crucial step towards receiving your motorcycle operating permit. It is organized in a way to ensure that each candidate has the knowledge needed to operate a motorcycle properly.
Everyone aspiring for a motorcycle permit needs to understand that riding a motorcycle is a serious responsibility. It is important to ride according to the rules in order to keep yourself and others safe.
How to Prepare for the Illinois Motorcycle Permit Test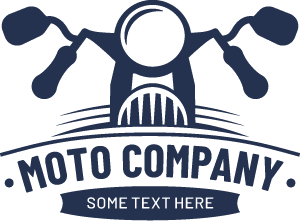 The best way to start preparing for the permit test is to get a hold of the Illinois Motorcycle Operator Manual. It contains the precise content that would be tested in the written permit test.
The amount of information in the handbook may seem overwhelming at first. The trick is to read through the entire handbook first, and then do an in-depth study later.
While studying in detail, try to make notes of important points. If you have downloaded the manual from the internet, you can print it out so that it is easier for you to highlight the vital topics. You can also use sticky notes and flashcards to help you retain information better.
What to Expect From Online Illinois Motorcycle Practice Test
Practice tests help you prepare for the Illinois motorcycle permit test by ensuring that you understand riding rules and regulations. The written test consists of multiple-choice questions with one correct answer to each. Here is how practice tests can help you:
Understanding Basic Riding Rules
Motorcycle riding rules need to be understood rather than simply memorize. It is important to grasp the concepts rather than learning robotically.
Illinois motorcycle practice tests help you become well-versed with the basics such as motorcycle controls, operation, crash avoidance strategies, safety precautions, mechanical issues, and essentials of protecting yourself and others while riding.
Overcoming Anxiety
It is normal to feel a bit nervous before you appear for the Illinois motorcycle permit test, even if you are well-prepared. However, make sure you do your best to defeat anxiety and attempt the test with a clear mind.
Repeatedly attempting practice tests is an excellent way to get rid of exam anxiety. Once you understand the type of questions asked in the test, you will naturally feel more confident on the test day.
Identifying Weaknesses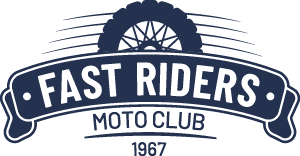 Illinois motorcycle practice tests are quite effective at identifying the aspects you find challenging so that you can devote more time to revising them.
Most practice tests come with a rubric that you can consult to check your answers. However, make sure you do not peek at the answers in advance and only check them out once you are done attempting a practice test.
Mark the questions you failed to answer correctly, and then write them down with their correct answers. This will help you associate the questions with the right answers so that you do not make the same mistakes again.
Analyzing Your Performance
The best way to analyze your preparation is to calculate your scores once you are done attempting the Illinois motorcycle practice test. Grading yourself allows you to check how many answers you marked correctly to help you evaluate where you stand.
The key is to keep taking practice tests until you get a passing score. Once you feel you have practiced enough, take a practice test one more time in order to rule out the possibility of passing a practice just because of the particular set of questions that it contained.
Benefits of Being Prepared for IL Motorcycle Permit Practice Test
You may think that actual riding practice is what makes one a good motorcycle operator. However, this is only partially true.
The fact is that theoretical knowledge is just as important for motorcycle operation as practical experience. Preparing for the written Illinois motorcycle permit test helps you build a solid foundation of knowledge to begin your practical journey.
Here are key benefits of being well-prepared for the written examination:
Familiarity with Test Pattern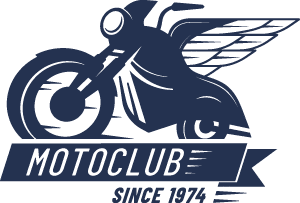 The practice tests are typically based on the same pattern as the actual test. Attempting practice tests repeatedly increases your chances of passing by familiarizing you with the format of the exam.
Practice tests are specially designed to test whether you possess a sound overall knowledge of the riding rules and regulations. Taking enough practice tests gives you a good idea of the various ways in which the questions can be structured in the Illinois motorcycle permit test.
Self-Confidence
Are you a little tensed about the permit test? Studying rigorously is the key to get rid of all that nervousness.
Parallels are often drawn between exam anxiety and stage fright. At times, accumulated pressure often causes candidates to blank out on the test. Taking practice tests inculcates confidence, makes you clear-headed and helps you adopt a positive attitude.
Better Time Management
Practice tests are quite beneficial in helping you complete the questions within the time limit. A useful strategy is to first attempt practice tests without a time restriction. Once you feel confident enough, you can time yourself while taking a practice test.
Don't worry if you are initially unable to finish a practice test in time. Repeated practice will help you understand the concepts well enough to be able to choose answers quickly.
Pass Your Illinois Motorcycle License Test With www.Permit.Bike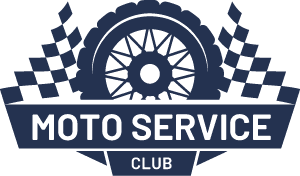 In order to ride safely, it is important to put your theorectical knowledge into practice effectively. Attempting the Illinois motorcycle practice tests helps you gain the knowledge necessary to operate a motorcycle on the road while following all the rules.
Operating a motorcycle is a huge responsibility. An accident can result in serious injury or even death. Preparing for the test helps you learn basic crash avoidance tips in case you face an obstacle. The Illinois Motorcycle Operator Manual contains useful tips regarding quick stops, quick turning, and cornering.
Make a study schedule to help you study in a more effective and systematic manner. Visit www.permit.bike to attempt Illinois motorcycle practice tests especially designed to help you pass the actual permit test.