CHOOSE YOUR FREE NORTH CAROLINA PRACTICE TEST BELOW:
Everything to know about NC Motorcycle Permit Test
When it comes to riding a motorcycle it is all about skills and perfection. And skills to ride a motorcycle are not something that you can acquire in a day. To learn how to ride you will have to learn the basics of how the motorcycle works, how its transmission works, and how you can use the motorcycle to maneuver through the busy roads, through the streets, and wherever you need to. Everything right from starting the bike, maintaining control, and using the bike's transmission to switch to higher speeds needs some basic level of skill and knowledge.
To gauge the knowledge of the new motorist's various states in America have laid down various processes and tests. In this piece, we will talk about how you can prepare for a North Carolina Motorcycle Permit Test in order to be successful in obtaining the license.
About the North Carolina Motorcycle Test - What it Comprises of?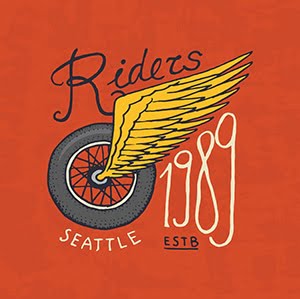 In order to pass the North Carolina test, you have to pass a couple of tests. These tests are necessary to ensure that every applicant is well versed in the basics of motoring. These tests include the following:
A Knowledge Test – There is a compulsory knowledge test that a motorist needs to pass. This test covers content that is covered in the North Carolina Motorcyclists Handbook. The idea is to make sure you are aware of the road rules, laws involved in driving, and what comprises of safe riding practices, and everything else that you might need to become a skilled motorist. The North Carolina Motorcycle knowledge test comprises of 25 questions. To clear the test, you will have to answer at least 20 questions correctly which means you will have to score 80 percent to pass the test. Once you pass this test, you will receive your provisional license or learner's permit.
On-Cycle Skills Test – The second test is the obvious test that involves riding the motorcycle through a test range. While you are riding the motorcycle through the test range, there is a DMV official who will be observing your performance, and based on your ride, you will pass the test. This test happens after a few months have passed since you obtained your learner's permit. This test is to ensure you are skilled enough to be issued a regular license. Once you pass this test you obtain your regular license or the motorcycle endorsement.
Now that you are aware of these tests, it will be easy to prepare for the test. So, let us walk you through the process of how to prepare and everything else you will need to prepare for the test.
North Carolina Motorcycle License Test - Things You Will Need to Know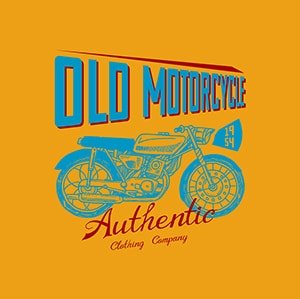 To ride a motorcycle in North Carolina, you must have a motorcycle learner permit or a motorcycle endorsement on a regular, commercial, and provisional driver's license. The North Carolina DMV provides the Handbook that provides the applicants with the required information on everything they must know in terms of riding the motorcycle and road safety.
To get your hands on the motorcycle learners permit itself, you will have to pass the knowledge test and that we talked about in the earlier section. So, you better prepare well for the test.
To apply for the permit, individuals aged 16-18 must have signed consent from their parents or guardian. They will also need to complete a safety course provided by either the Motorcycle Safety Foundation OR the Safety Education Program.
The learner permits issued are valid for 12 months and can be renewed only once that is the learner permit may be extended only for 6 months within which you will need to get a regular motorcycle license. These regular permits are also known as Motorcycle Endorsements and can be obtained after obtaining the learner permit and then giving a road test. To give the road test you can go by appointment only on Tuesdays, Wednesdays, and Thursdays if the weather permits. You can go to select North Carolina Driver's license offices for the test.
One thing that is worth mentioning here is about Mopeds. If you are riding a moped, you will not need a driver's license. However, you must be 16 years and above in order to ride your moped on public areas and highways. While riding a moped or a motorcycle for that matter you must wear a motorcycle safety helmet. Though mopeds do not need a license to be taken around for a ride, they must be registered with the DMV North Carolina.
How Much Does The NC Permit Test Cost?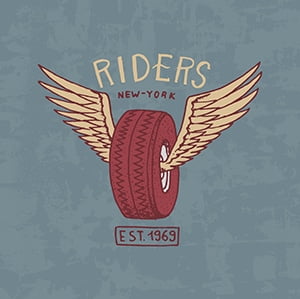 The North Carolina DMV issues learner, regular, provisional, as well as commercial permits, and each of these licenses carries its own set of privileges and restrictions. The type of license and the fees associated with the license depends upon the type of vehicle someone is operating.
The Application Fee for the test that allows the applicants with three attempts is $43.25. The license fees start from $21.50 and vary based on the type of the license. You can check the complete North Carolina DMV license fee list to know more about the fees.
How To Pass A NC DMV Motorcycle Test On Your First Attempt
The handbook that we mentioned earlier is good enough to cover everything that you might expect in the knowledge test. However, there is no harm in making use of online resources that are nowadays available. Using Online resources is pretty convenient and time-saving as you will not need to travel to a library to study.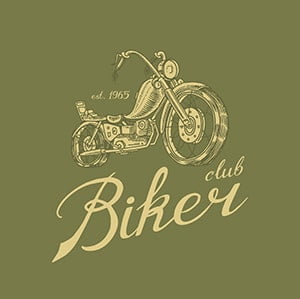 For the on-cycle skills test or the road tests, make sure you have got ample ride hours so that you can pass the test smoothly when it is most required.
The Conclusion
Riding a motorcycle is not as easy as it seems. There is a lot of learning that is involved in terms of riding techniques, operating the transmission, maneuvering, and above all safety before you actually hit the roads. It is therefore important that you prepare for this knowledge test well so that when you are actually on the roads with your motorcycle you know about the basics, the rules, the laws, and everything else that is required. Use this piece as a guide to knowing about the knowledge test involved in getting your motorcycle license or permit. Happy Riding!!