CHOOSE YOUR FREE GEORGIA PRACTICE TEST BELOW:
GA Motorcycle Permit Test Requirements - And How to Pass Your Written Test
People who want to pass their motorcycle driving test in Georgia have several resources available to help them. By using these, they can prepare for almost any question that they could possibly be asked in the examination. This article will discuss the requirements of the GA motorcycle permit test and what you can do to give yourself the best chance of aceing the written test.
What The Georgia Motorcycle Written Test Will Consist Of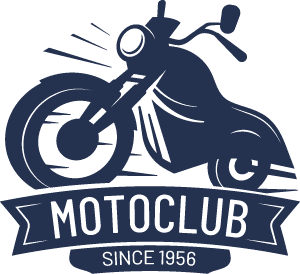 The GA motorcycle permit test evaluates your readiness for the road. It's used along with other tests, such as a vision test, which allows the examiners to determine whether you can operate your motorbike without presenting unnecessary risks to other road users. The questions are multiple-choice, with four possible answers to each question.
A motorcycle permit is required for you to ride your motorbike on public roads in Georgia. Specifically, a Class M license or a Class M instructional motorcycle permit is required by any man or woman who wants to legally operate a motorcycle or motor-driven cycle in the area. Before you can get this permit, you must pass your motorcycle endorsement exam. While you may often require additional certifications, your motorcycle permit is the foundation for any other motorcycle riding certification that you may pursue.
The Georgia motorcycle written test will consist of questions that are designed to test your general knowledge of motorcycle use and road safety. The knowledge test consists of two parts, a road rules test, and a road signs test. You must pass both sections of the test. If you get everything right on the road rules test but you fail the road signs test, you won't pass the exam.
There are 20 questions on each section of the GA motorcycle license test. That means you'll do 40 questions in all. You must get at least 15 questions right on each section of the test to pass the exam. That means, in the road rules section, you'll have to get 15 out of 20 or higher and you'll also have to achieve the same standard for the road signs test.
Before an individual is allowed to operate a motorcycle on public roads, they must show that they understand how to do so in a safe way. The road rules test will have questions about the responsibilities of a person who is operating a motorcycle. Much of the material that you'll need to cover for the GA motorcycle permit test will cover safe conduct in different situations. Aim to learn as much as you can, since the information will benefit you in the written test and prevent injuries later on, when you are operating a motorcycle by yourself on the road.
The road signs test will determine how much you know about common signs that you'll see on the highway. You will be asked to identify the markers, signals and signs that you'll see on a daily basis. You should be able to read directional signs and road signs which utilize simple English.
What Will I Learn From A Georgia Motorcycle Practice Test?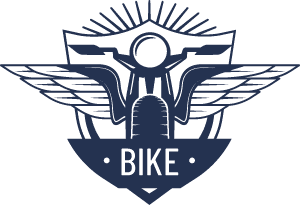 You'll learn about proper road safety measures by doing a Georgia motorcycle practice test. These tests teach you how to respond in emergencies so that you avoid collisions and preserve life. Doing several practice tests with questions on road safety helps to increase your awareness of the things that can happen while you are riding your motorbike and eliminates uncertainty.
The practice tests help you to learn how you should react if an obstacle appears in your path. By choosing the right answers for different situations of this nature, you'll become accustomed to reacting in a way that allows you to avoid collisions. You'll be able to keep calm and react almost automatically on the road, doing the right thing without seconds of hesitation that can cause injuries.
As you do practice tests, several technical aspects of riding will be addressed. You'll have to answer questions related to the right way to pass another vehicle and the safest way to utilize your front and rear brakes. All of these issues will be addressed in detail, covering everything from the signals to use at each stage of passing and which lane you may need to move to in an emergency.
Motorcycle practice tests will show you how to carry a passenger safely on your bike. They'll teach you how your passenger should sit on the bike and the best way to keep them anchored. You'll be able to easily access the brakes and keep the motorbike balanced when you use what you've learned by doing practice tests.
Many motorcycle riders use their bikes for transportation at night and the GA motorcycle permit test evaluates your knowledge of safe riding habits during that time. Practice tests teach you the importance of wearing reflective clothing at night, adjusting your speed, and ensuring that lights are set at the correct level, to boost your safety on the road.
Motorcycle practice tests allow you to go in-depth with each area of study that is covered in the handbook. They also teach you to be calm when you face a test. With the level of preparation that you've done, you'll feel less anxious and be able to do your best on the GA motorcycle permit test.
What Should I Study For My Motorcycle Endorsement Exam?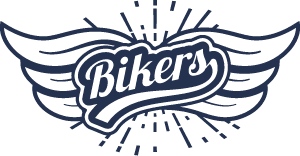 Your motorcycle endorsement exam will test your knowledge of Georgia's driving laws. You'll be asked to demonstrate your knowledge of how these laws affect your use of the road. For example, you'll need to know how much stopping distance is required for your motorcycle. Practice questions will address this so that you'll know how to answer this type of question in the exam or know how to pace yourself with this in mind on the road.
You must pass the test to become a legal motorcycle rider in Georgia. If you fail on the first try or even the fourth try, you can do the GA motorcycle permit test again but you'll have to wait for several days. Using the test materials on Permit.Bike will help you to study for the exam, so you can pass the first time.
In order to avoid delays, you should study the material for your Georgia motorcycle permit test thoroughly. Learn the road rules so that you can answer questions that are related to motorcycle use with confidence. Since a section of the test is dedicated to road signs, you should also study these until you know them at a glance. Everything that you need to cover is outlined in the handbook which is provided by the state of Georgia.
Some new motorcycle permit candidates choose to review the road signs first and then study the road rules. You can progress in any order that suits you. To prepare thoroughly for the test, you may find it helpful to start doing practice questions as soon as you start to read the handbook. You don't have to wait until you've read the entire handbook before you get an idea of the type of questions that will be asked.
Ensure that you pay careful attention to studying the best ways to avoid accidents. While questions for the GA motorcycle permit test are randomly pulled from a bank, it is very likely that you'll get a question that deals with potential accidents. You must study the safest ways to pass another vehicle, how to brake to avoid a collision and which lane you should take to avoid an obstacle. Learn what should be done if a tire suddenly blows out or the road surface becomes dangerous.
Study all of the highway signs, including directional road signs. You will be tested on the road signs in English. You're expected to be able to read road signs in basic English and understand the importance of each one. This section of the test will not be conducted in any other language, although allowances for applicants whose first language is not English, may be made in other sections.
Want The Best Resources For Your GA DMV Motorcycle Test? Permit.Bike Has All You Need

If you're aiming to pass the GA motorcycle permit test on the first try, you should prepare as thoroughly as you can. Permit.Bike has all the materials that you'll need to do your best in the test. The test preparation materials cover the whole manual, not just a few popular areas.
It's never a good idea to focus on just one area as you study. This is because the questions on the real test are drawn from several areas. They are also selected randomly, so there's no way to guarantee that you'll see a fair number of questions from one of your favorite topics.
Permit.Bike has a lot of practice tests, so you can do a lot of them, in order to ensure that you understand the road rules completely. The materials are available at all hours of the day, so you can study at a time that is convenient for you.