CHOOSE YOUR FREE TEXAS PRACTICE TEST BELOW:
Pass Your Texas Motorcycle Endorsement Test With Our Practice Tests.
Texas is a beautiful state that is popular for its motorcycle culture. With long stretches of open roads and nearly endless different terrains, the state of Texas remains a good spot to bring your motorcycle. However, the last thing you want to experience on your motorcycle ride or trip is to get pulled over for violating the Texas motorcycle laws!
And this is why before you hit the road, you need to review the transportation code and regulations just to ensure you are in compliance. Following these laws and regulations not only helps to prevent motorcycle accident incidents, reduces your chances of getting a ticket, but also significantly reduces your risk of severe or life-threatening injuries during the unfortunate event of a motorcycle crash.
Even though it is illegal to ride a motorcycle without a valid license, studies show that nearly 40% of motorcyclists in Texas riding without one. They are riding around dirty, as it's often called, which is quite dangerous. Should you get involved in an accident without a license, there is a high possibility that your insurance firm won't compensate you simply because you were doing something completely illegal! This is why you want to make you're being behind the wheel official by having a valid motorcycle license.
In Texas, you must possess a valid Class M license to ride a motorcycle. And to obtain this license, you must have obtained a regular driver's license.
To earn your motorcycle license in Texas, you must sit for a Department of Public Safety Approved motorcycle safety exam or test. This motorcycle safety course teaches either new or inexperienced motorcycle riders some essential basics of how to ride and operate a motorcycle as well as how to handle some potentially dangerous situations. Of course, you should expect your motorcycle safety course to feature several hours of motorcycle riding in a controlled environment as well as time in a classroom.
However, even if you are a seasoned car driver, the motorcycle endorsement test can be tough. The test usually consists of 25 questions, and you must get a score of 80% and above. These questions will require applicants to apply what they know regarding passengers, signals, safety, and handling. Simply put, it gauges your knowledge of the Texas DMV Motorcycle Operator Manual, the state's official study guide for people who wishes to become qualified and licensed motorcycle riders.
The best way to prepare to obtain your Texas motorcycle endorsement is to prepare yourself by taking a Texas Motorcycle Practice Test.
So, what are the benefits of preparing by taking a Texas Motorcycle Practice Test?
It boosts your chances of passing your motorcycle endorsement test: Even though you can easily download the Texas DMV Motorcycle Manual and go through it, it may be quite difficult to figure out what questions are most important. If you only study the official manual, the chances of you passing the written test are only nearly 49%! This is because the guide you are given at the Texas DMV isn't written to boost fast learning. And regardless of how smart you are, you will find it very tough to pass the official test. The guide covers so many things that are not easy to remember at once, and this is even made more difficult by not being quite sure of what you'll be tested on. Thankfully, the practice test focuses on the same areas as the real test, and this gives you a great chance to pass your real motorcycle endorsement exam.
It shapes your thinking and allows you to identify any problem areas you need to improve on: As we have already mentioned, practice tests are designed specifically for the Texas motorcycle official exam, and the format is exactly the same as the actual test. What's more, they focus on the same areas as the actual exam. Signal questions may only focus on how to use your brake lights, passenger questions will only focus on how a passenger should help you as you ride, whereas handling questions may focus on how to handle your motorcycle safely in sudden stops, or when negotiating bends. Simply put, a practice test will allow you to focus your attention on all aspects of the exam as you prepare for the real permit exam.
It helps to alleviate anxiety: We all know how taking exams can be a highly stressful experience, especially if you aren't well prepared. Thankfully, knowing the subject areas that are likely to be set will not only give you the much-needed confidence to curb anxiety and fear, it will also significantly boost your chances of passing your test. Research shows that practice tests remain one of the most effective study techniques for alleviating anxiety and exam fear.
Time management: Just like any other type of exam, the Texas motorcycle tests are timed, and should be completed within the stipulated timeframe. If you have not practiced prior to a test, you may not be able to finish your exam in time. Taking a practice test not only helps you know what to expect, but equally helps you build the pacing and stamina you need to complete the actual exam in time.
It boosts your confidence: Of course, one of the major benefits of taking a practice test is the dramatic boost in confidence. Motorcycle practice tests allow you to familiarize yourself with potential questions you will face during your true exam, and this will give likely make you more confident about passing the real exam.
So, who needs to take the Texas motorcycle permit test?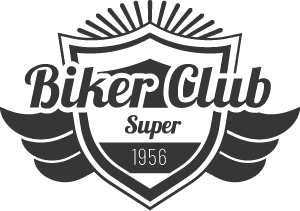 It is imperative to note that the Texas motorcycle permit test is for everyone who wishes to ride a motorcycle in Texas. The Texas motorcycle permit test cannot be waived for individuals under the age of 18 years. Simply put, everyone must take the Texas motorcycle drive test unless they are:
Aged 18 years and above, have completed a motorcycle safety course, and have a valid, unrestricted Texas class A, B, or C certification.
Applying for a motorcycle for learner license. If you didn't know, a motorcycle learner license allows a person to practice riding a motorcycle if a qualified and licensed motorcycle operator who is at least 21 years old is in sight and is watching. (J restriction)
Aged 18 years and above and are transferring a valid, unrestricted motorcycle license from another province or state of Canada.
So, how should I study for the Texas motorcycle knowledge exam?
A great first step on your journey towards passing your Texas motorcycle permit exam starts with the official Texas motorcycle handbook, which is available online and can be downloaded in a pdf format. In fact, the DMV themselves strongly recommend the Texas motorcycle handbook as the ultimate resource you need to get through the assessment, even though this may not be accurate! This handbook has all the essential information you need to know about the regulations and laws regarding motorcycles and is specifically designed to help you acquire all the knowledge and expertise needed to ride, operate, and handle a motorcycle in the safest way possible.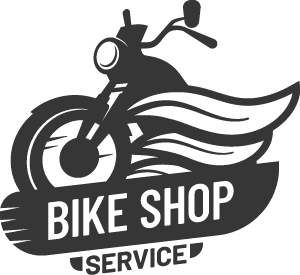 However, it is imperative to note that this handbook is only a guide and should be used in conjunction with practice tests. Working with a reputable and experienced Texas motorcycle permit practice test in the run-up to the real test is arguably the most important thing you should do. This is simply because it gives you a fantastic chance to apply what you have read and learned about motorcycle safety to real-life DMV test questions. If you were not aware, individuals who do not incorporate regular Texas motorcycle practice tests into their study plan usually have a tougher time during the real written permit test, and this is because they have not had the chance to work with Texas permit exam questions until that particular point. And this significantly reduces their chances of passing this test.
If you really want to maximize your chances of excelling in your DMV motorcycle test, you need to spend a significant amount of your time working with a reputable Texas motorcycle permit practice provider. Of course, you must ensure you have read and understood everything in the permit test study guide as well!
Sign Up with www.Permit.Bike for expert advice regarding the Texas Motorcycle License and more!
If you are looking to take your Texas motorcycle permit test and still don't know where to start, don't fret! We are a team of highly reputable and highly experienced Texas motorcycle permit practice test professionals who knows and understands what is needed to pass this test. With us at your disposal, you can skyrocket your chances of passing your Texas DMV exam.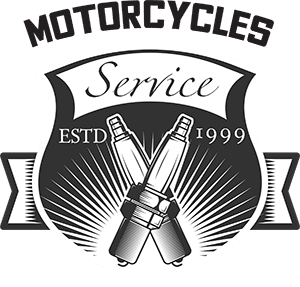 And because we know that reading the motorcycle drivers' handbook is the first step toward excelling in your Texas motorcycle endorsement test, we provide you with the most recent version of this important document online, but users can also download the pdf format to study on the go. We will then prepare you by offering engaging practice tests that are designed to help you understand every aspect of the Texas motorcycle drivers' safety guide. Our practice tests are strikingly similar to the real Texas motorcycle permit tests, and this greatly enhances your chances of passing your exam. We extract facts directly from the handbook and design practice exam questions that are similar to the questions you will meet on the real driver's permit test. Our objective is to help you pass your Texas motorcycle endorsement the first time. Don't wait any longer! Visit our website today and let's begin and finish this journey together!