Riding your motorcycle can be one of the most thrilling adventures—it can also be relaxing, enjoyable, and a favorite pastime. However, keeping yourself safe during your ride is the most important thing when it comes to your motorcycle. Even experienced riders can experience accidents, so take a look at these six essential motorcycle safety tips.
1. Protect Yourself—Yes, This Means Wearing a Helmet
We know you're smart, got a great bike, and have experience. The problem is, some other drivers don't. While some motorcyclists consider their right to wear a helmet optional, the law doesn't always see it that way. In fact, only three of our fifty states say that absolutely no helmet at all is fine: Iowa, New Hampshire, and Illinois. The rest of us need to wear helmets! Getting in an accident can be fatal for someone on a motorcycle, therefore it's so important to protect your head.
Don't just get any helmet. A Department of Transportation-approved one is best. Look for the "DOT" label on your helmet. There's some great helmets out there: ones that match your bike, ones that match your attire, and ones that don't match anything. Regardless of your favorite design or look, wearing a helmet is one of the safest things you can do for both you and your passenger on a bike.
2. Be Totally Present
No, I don't mean meditate while you're on the bike—I mean minimize distractions. Be completely and totally aware of what's going on around you. As motorcyclists, we're not always noticed, especially at nighttime or in inclement weather. It's your responsibility to keep alert throughout your ride.
Being totally present means looking twice, not assuming drivers see you, and not assuming that the other drivers are even paying attention. Don't assume anything when on your motorcycle: take full control and be totally present. This will help you notice your space, the location of the drivers around you, and most importantly, help you avoid potential collisions.
3. Wear Good Boots
It's important to protect your feet and to have adequate support while on your bike. If possible, wear shoes (ideally boots) that protect your ankles. They should also be sturdy so that your feet are protected in case of an accident. Nothing like a several hundred-pound bike crushing your feet. Don't put yourself in that position—wear the right shoes. Buying boots specifically made for motorcyclists isn't wholly necessary, but could be a good choice, especially if you're unsure of what boots to buy. Also ensure that your boots will easily allow for gear changes.
Wearing shoes is a safety measure not just for your feet, but also for properly operating your bike. Wearing your favorite casual shoes might be tempting, but in the name of safety, it's best to wear a sturdy boot.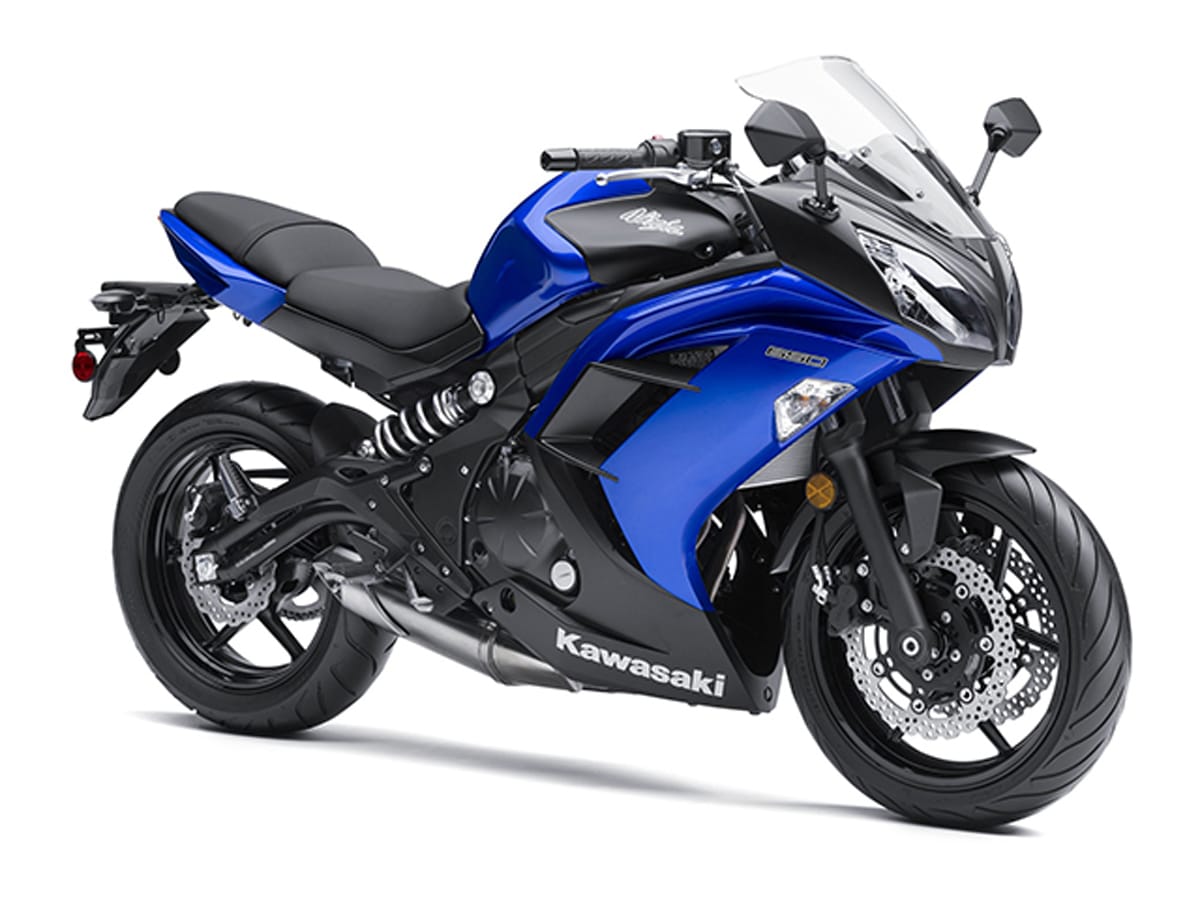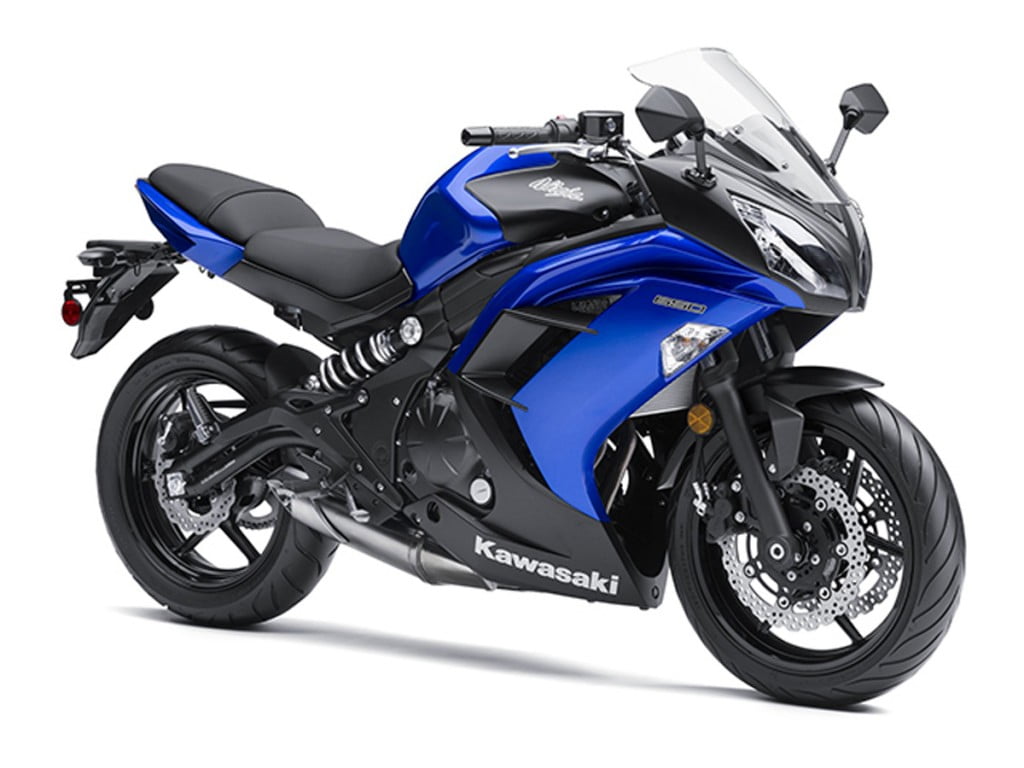 4. Ride in Good Weather on the Right Surfaces
Not many people like driving in inclement weather. Riding in inclement weather on a bike can be even more dangerous than in a car because your bike has minimal contact with the road, so every safe surface counts. Avoid riding in bad weather if possible to keep yourself safe. It's always a good idea to check the forecast and plan ahead if you can.
The right surfaces are also crucial to bike safety. Construction zones, sand, dirt, gravel—at high speeds, these can all be dangerous. Keep to smooth surfaces whenever you can, and always practice safe driving when it comes to rough surfaces in addition to obeying any construction signs such as staying in your lane.
5. Take a Motorcycle Safety Course
Even experienced riders may find taking a motorcycle safety course helpful. Look in your area to see where courses are being offered—while some are free, others may cost you. Many places such as the local community college or the DMV will offer safety courses.
Taking a motorcycle safety course may be a good idea for you if you've gotten a new bike, are new to the area, or are a beginner with minimal road experience. Your state may or may not require that you take a safety course, but whether or not it does, it's always a good idea to check it out. You can never be too safe on a motorcycle.
6. Keep Up on Your Bike's Maintenance
Your bike is a machine just like a car or any other piece of equipment. This means it needs to be properly maintained in order to work properly and therefore keep you safe on the road. Checking the brakes, the lights, your horn—these are all important things to do. You can be the safest driver around, but when you're not riding on a safe bike that's had proper maintenance done, it doesn't count for much.
Your bike needs to be well maintained in order to be the safest it can be for you on the road. The rest is up to you!
Motorcycle safety is more than just checking your mirrors. Taking precautions and being safe on the road can ensure that you'll not only survive your ride but enjoy it. Being in a motorcycle accident is very dangerous and many times fatal. Follow these tips to keep you and your passengers safe, and as always, enjoy the ride!
Permit.Bike is singularly devoted to the purpose of providing an easy-to-learn and simple approach to the act of riding.