Motorcycle riders are a rare breed of drivers; they feel the need for speed, and love feeling the wind in their hair. They are seen are carefree, fun-loving, and maybe a little dangerous. But bikers have responsibilities just like everyone else, and though it may not seem carefree or fun-loving, having the appropriate insurance is one of those responsibilities. In fact, motorcycle riders could face dangers of the ugly variety if they neglect to properly insure their bikes and themselves when riding the open road. And though motorcycle insurance isn't all that different from typical auto insurance, there are still some key points to getting the best motorcycle coverage.
Types of Insurance
First, it's critically important to understand the different types of insurance offered to motorcycle riders; collision coverage and comprehensive coverage. The first type, collision, is the one many bikers will lean toward for one reason and one reason only – it's cheaper. But in this case, cheaper may definitely not be better. Collision coverage policies kick in only when a motorcycle rider hits something, or someone, and pays for the damages up to a certain extent. These policies do not, however, automatically cover injury to the rider and probably will not cover replacement costs for a totaled bike. On the other hand, comprehensive coverage policies cover collision damages as well as damage to a bike. This damage can be done by the rider, by vandalism, acts of God, and even theft. Because of the totality of coverage offered, these policies are often required if a motorcycle owner takes out a loan to purchase the vehicle.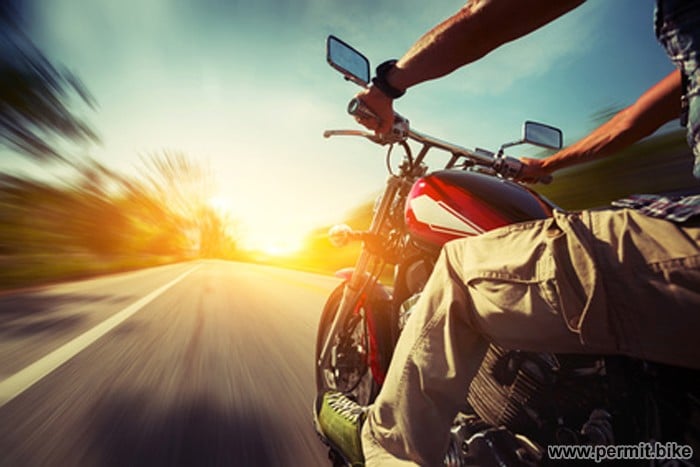 Insurance Policy With Medical Payments
Motorcycle riders are, naturally, at greater risk on the road than drivers of cars and SUVs. Because of this, it can be a good idea for motorcycle owners to invest in an insurance policy which also includes medical payments. These policies pay out in the event that a motorcycle driver or rider is injured while on the motorcycle, and can save bike owners hefty medical payments should an accident occur.
Insurance With Additional Equipment
Out-of-pocket costs can also be avoided by investing in insurance that covers only additional equipment on motorcycles or anything that is used by a biker while riding. These insurance policies can include helmets, gloves, riding leathers, saddlebags, and most other types of equipment added to the motorcycle. As most traditional insurance policies do not cover damage to these items or offer replacement cost reimbursement, a motorcycle owner can pay thousands just to get back on the road in the event these items are damaged.
Roadside Assistance
For motorcycle riders who love to ride the open roads all across the country, there can be peace of mind knowing that they and their bikes will be covered in the event of a breakdown or mechanical problems. Roadside assistance can be added to most insurance policies, and can be a lifesaver for bikers who are away from home, stuck in the middle of nowhere, or simply need a little help in the wee hours of the morning. For anyone who is on the road a great deal, adding roadside assistance to insurance policies is a no-brainer. This is even truer for motorcyclists who often find themselves out in the weather when they have bike troubles.
Rental Reimbursement
Finally, all motorcycle owners should look into policies that offer the addition of rental reimbursement for policy holders. With these policies, if a motorcycle has to be left at a mechanic for repairs after an accident, the insurance company will reimburse the cost of a rental for that period of time. This type of coverage is especially important should a motorcycle be the main mode of transportation, or if out-of-pocket costs should be avoided by any means possible. Having this coverage offers another level of protection and peace of mind that any motorcyclist will appreciate.
Insurance requirements and offerings will always vary from state to state, and it's important for every biker to know what his responsibilities for insurance coverage are. But whatever those requirements, finding the right coverage for a motorcycle can be easy by paying attention to these few simple tips.

Permit.Bike is singularly devoted to the purpose of providing an easy-to-learn and simple approach to the act of riding.