The open road is beckoning. Riding season is here, and you can't wait to get out for the first ride of the year. Before you take that ride, keep some safety tips in mind to make sure you and your motorcycle are both ready for a great season while staying safe on the road.
Riding Gear
The best time to develop great riding habits is at the very beginning of the season, before you get into a routine. It only takes a few weeks for habits to become second nature, and starting the year off right can help ensure good habits become your go-to plan. Wearing the right motorcycle gear is one habit that is easier to get into before the sun turns too hot, tempting you to don lighter clothing. Be sure to include long pants, proper footwear, a riding jacket, and a helmet as part of your riding ensemble to stay safe on the road.
Motorcycle Inspection
Your motorcycle needs an annual safety inspection before it is ready for long rides. Sitting unused for months can bring problems to light that you might not have noticed at the end of the last riding season, especially if storing your bike means putting it under a tarp outdoors during heavy snowfall. Treat your motorcycle like a used bike that you just purchased, and inspect it from top to bottom to make sure it is ready to go.
• Charge and test the battery
• Check your brakes
• Drain and replace fluids
• Check tires for inflation, tread, and rot
• Check bearings, chains, and cables
• Make sure your lights and horn are working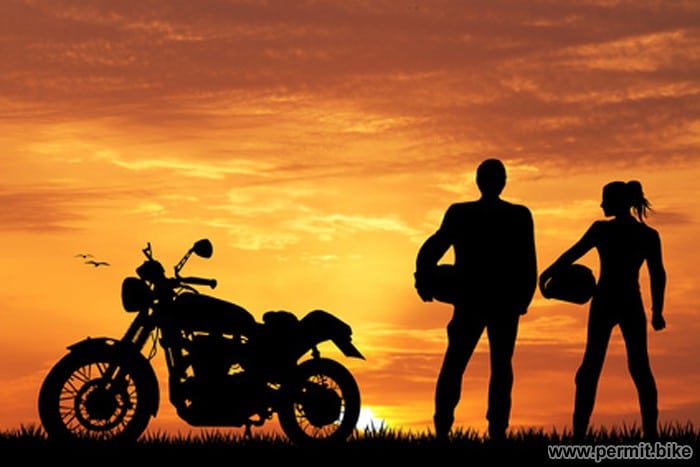 Motorcycle Insurance
While getting ready for riding season, don't overlook the details of your insurance policy. You may still have coverage in place since many motorcycle policies are in effect for one year, but reviewing your coverage options is always a good idea. If you have comprehensive and collision coverage on your policy, decide if you want to keep the deductibles the same or change them to better fit your financial circumstances; higher deductibles will lower your insurance rate but will mean you have to pay more if you need to file a claim. Other policy details you should review include:
• Roadside Assistance Coverage in case your bike breaks down
• Liability Limits to cover damages you may cause others
• Uninsured/Underinsured Motorists Coverage in case you are hit by an uninsured or underinsured driver
• Accessories Coverage to cover saddlebags and other accessories
• Medical Payments to cover your medical bills
Taking the time to get your riding gear in order, inspect your motorcycle, and review your insurance policy will help ensure your bike is as ready as you are to hit the road this riding season. Knowing that you are both ready to welcome the warm weather can give you the peace of mind you need to enjoy the feel of the wind instead of worrying that you aren't prepared if something happens.
Permit.Bike is singularly devoted to the purpose of providing an easy-to-learn and simple approach to the act of riding.