Touring different states or countries with your motorcycle is one of the most fulfilling adventures. Yes, it is obvious your motorcycle can cover a long-distance trip but how much trouble will it cost you? Can you comfortably ride on your 2 wheels from U.S.A all the way to Argentina or Brazil? What about passing through Canada all the way to Alaska? First and foremost, you should understand that covering a distance half away across the continent requires a special breed of motorcycle uniquely designed for that job. But don't start to question your choice of the motorcycle just yet, not until you know what a long distance touring motorcycle should entail.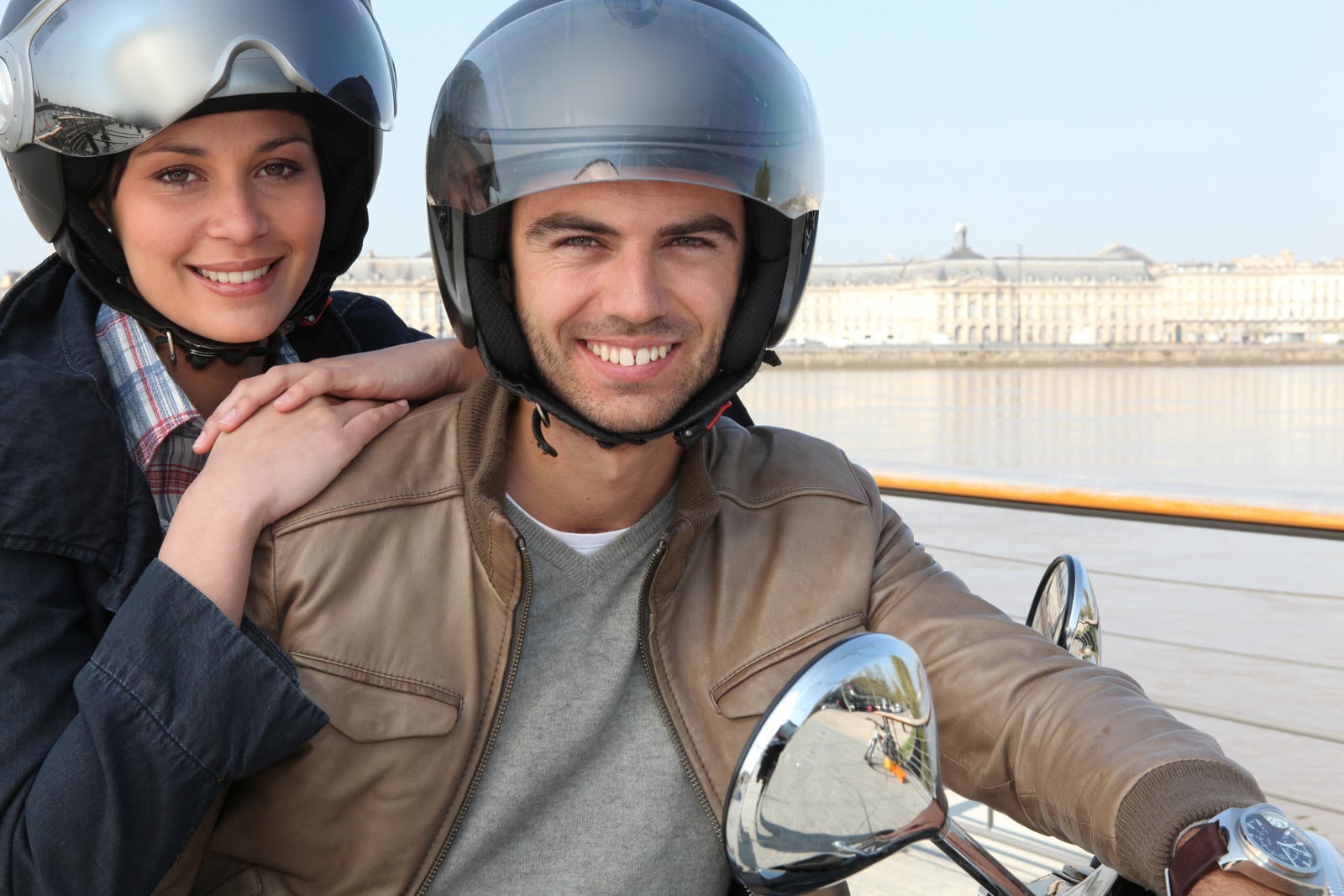 Since it would be naïve to think that you will only be riding through smooth roads en-route to your destination, the versatility of your motorcycle should be a key factor to consider. How can it handle a slippery, dirt road full of potholes? Chances are you will come across a very treacherous road and wonder whether you took a wrong turn. What about the engine power? How fast can it accelerate with or without luggage? Keep in mind that at some point your motorcycle will encounter a problem thousands of miles away from home. It is a matter of when and not if. Are the spare parts easy to find or will you wait for at least a week import arrives? How much will it cost you? How often can it break down? Can you push it manually when there is a breakdown? Such questions are crucial to ask when you are considering getting yourself the perfect motorcycle for a long distance tour. Of course, the fuel economy is another thing. On that note, some of the most critically acclaimed long distance tour motorcycles include: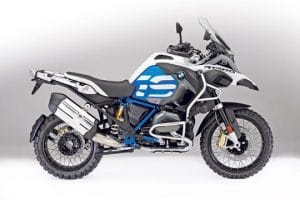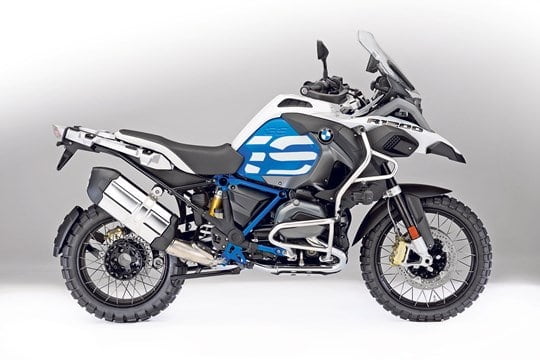 BMW R1200GS Adventure – The BMW R1200GS Adventure owes its popularity to the motorcycle adventure Long Way Round TV series featuring Charley Boorman and Ewan MacGregor. In fact, it is one of the best-selling motorcycles in the adventure-touring category due to its incredible performance on long distance tours. The gas tank can fill up 33 liters of gasoline which will probably cover at least 340 miles considering the 47 miles per gallon average. The R1200GS is also known for its superb engine and capability to sustain heavy luggage.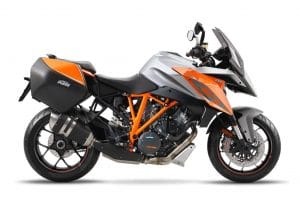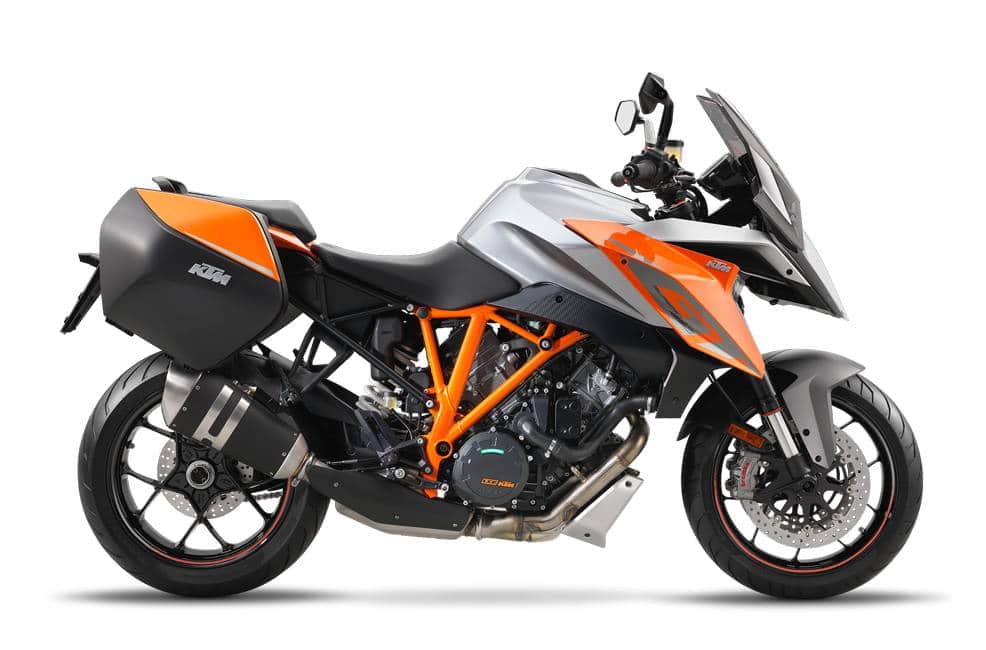 KTM 1290 Super Duke GT- Widely favored by cross-country motorcycle sports teams, the KTM 1290 Super Duke is a vicious beast on the road. It comes with a 1301cc V-twin engine that can peak up to 173 HP. Even while carrying a luggage, you can bet the 1290 Super Duke will not feel heavy or make your ass uncomfortable. The only downside of the 1290 Super Duke is you will be required to do regular chain maintenance on your long trips.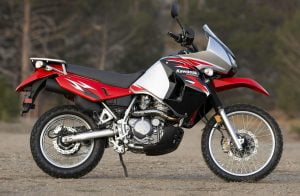 Kawasaki KLR650- Also known as the 'Swiss Army Bike' the Kawasaki KLR650 is widely used for military operations in Iraq and Afghanistan. The bike is fairly easy to maintain and neither will it give you have a headache looking for spare parts. But that is not the main reasons why the military prefers to use it in Iraq and Afghanistan but rather its capability to maneuver through rough terrains. Although the seat does get uncomfortable due to the constant vibration and the engine power cannot compete with the likes of BMW R1200GS Adventure and KTM 1290 Super Duke GT. Not much you can get nowadays with a buying price of between $2,000 to $3,000. However, the Kawasaki KLR650 can run forever if it is well maintained.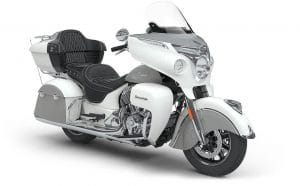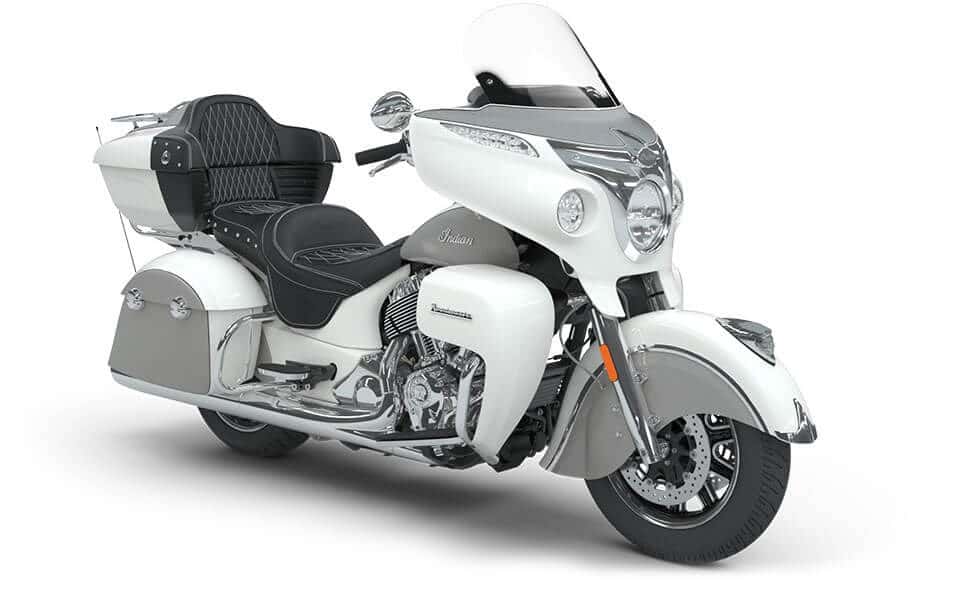 The Indian Roadmaster- Don't under-estimate the Indian Roadmaster because of its vintage appearance. It is as modern as they come. In fact, it is widely considered as one of the most comfortable motorcycle built for long distance trips. Of course, it is not just because of the heated comfy leather seats but the whole package integrated with GPS, keyless start, Bluetooth and Pandora stereo system and a tire pressure monitor. The engine is 1811cc V-Twin that supports up to 100hp with a 6 speed transmission system. The standard starting price is $28,999 but considering all those features, it is worth every penny.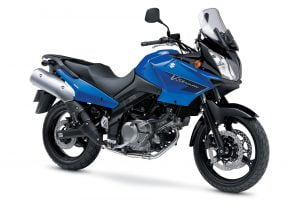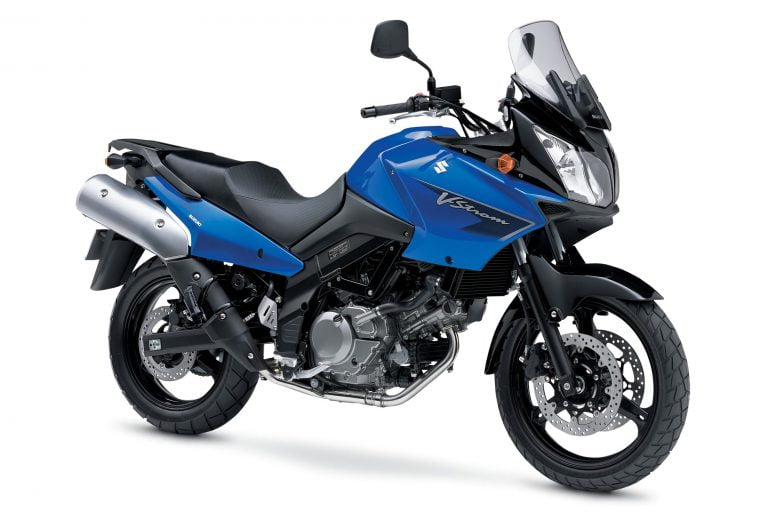 Suzuki V-Strom 650 – The Wee-Strom has been numerously applauded by a significant section of motorcycle critics for its reliability on the road. You can ride it half-way across North America and all the services you will require is filling up the gas tank and re-filling the oil. Seriously, the engine is smooth but not enough to make your heart pound too fast when you accelerate. A relief for those who don't mind safety above everything else. The fuel economy is relatively cheap and the seats are not compromised either. If you want to make it even better, there are a lot of aftermarket accessories on offer.
There are hundreds of different motorcycle models on the market that can cover just about any distance with enough will-power. You would be surprised what people can do with just two wheels and an engine. At the end of the day, the choice is all yours to decide but your best option is that motorcycle that will take you 5,000 miles away without too much inconvenience.

Permit.Bike is singularly devoted to the purpose of providing an easy-to-learn and simple approach to the act of riding.