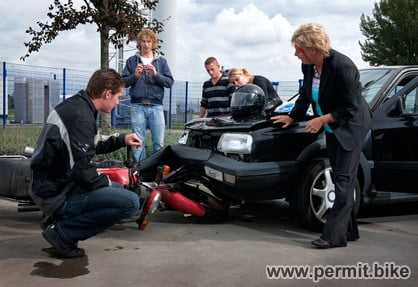 You finally got a motorcycle and you can't wait to hit the open road. There is only one thing standing in your way. You need some motorcycle insurance. While you could just go with the first insurance quote you find, it's a good idea to follow some tips so you can get cheap motorcycle insurance. That way, you will have extra money in your pocket for a cool helmet or other accessories.
Take Safety Courses
Motorcycle insurance companies don't like to take risks, so the less risky you look, the lower your rates will be. Take a safety course so you will show the insurance company that you are a low risk motorcycle owner. Go through the Motorcycle Safety Foundation when looking for a course. That way, your insurance company will recognize the course. Once you complete the course, provide your insurance company with documentation and then watch your rates go down.
Install a LoJack on Your Motorcycle
Theft is a big reason insurance companies charge the big bucks. You can reduce your risk of losing your bike to theft by installing a LoJack on your motorcycle. This vehicle tracking system has a stolen vehicle recovery rate of 90 percent so your motorcycle insurance company will appreciate this device and give you a lower rate because of it.
Park it in a Safe Place
Your motorcycle insurance company will give you a better rate if you park your motorcycle in a garage or another secure location. If you have a spot to put it in, let your insurance company know so they can give you a better rate.
Join a Motorcycle Organization
While belonging to a gang like the Sons of Anarchy won't save you money on your motorcycle insurance, you can save if you join the right club or organization. Some companies offer discounts for members of the American Motorcycle Association, Motorcycle Touring Association, Harley Owners Group, and other clubs. Speak with your motorcycle insurance company to find out which clubs they offer discounts for and then join. Not only will you get cheaper insurance, but you will get the benefits of belonging to one of these clubs.
There is no reason to pay top dollar for motorcycle insurance. Follow these tips so you can ride your bike without paying huge fees. Then, you can enjoy all of the great things a bike has to offer without dealing with the financial burden of high insurance rates.
Permit.Bike is singularly devoted to the purpose of providing an easy-to-learn and simple approach to the act of riding.