How To Get a Motorcycle License in Kansas
Are you interested in getting a motorcycle license in Kansas? If so, there are a few things you will need to do in order to make sure your motorcycle is properly registered and licensed. The Department Of Revenue (DOR) is responsible for the licensing in the state of Kansas, and in order to ride your motorcycle, you will need one of the following:
Kansas Class M permit
Class M license, for adult drivers
If a minor, a restricted Class M license
Transferring a License
If you are new to Kansas, you will have 90 days to transfer your motorcycle license once you have established residency–the time at which you buy or lease a home, register to vote, or enroll your children in the school system. The state of Kansas has the same process for transferring a motorcycle license as it does with automobiles. You will need to do the following:
Provide proof of identity and Kansas residence
Pass a vision test
Pay all associated fees
Give up out of state licenses or ID
Obtaining a Permit or License
Minor Permit
Restricted Class M licenses are available to minors who are 16 years old and up. The requirements for this license are 50 hours of driving under adult supervision, a written and driving skills test, or a certificate of completion from a motorcycle driver education course.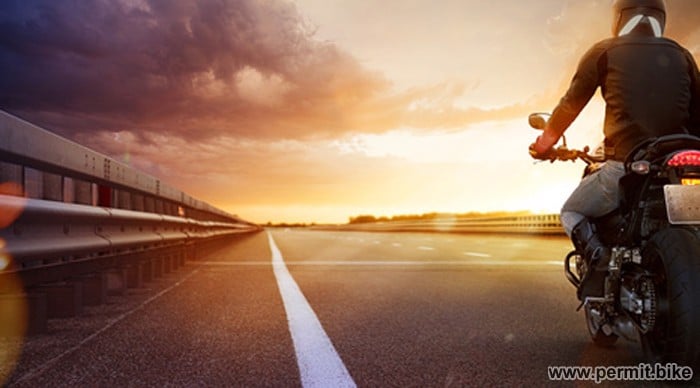 Motorcycle Endorsement
Endorsements on a regular license can be obtained by drivers 17 and older. You will need to pass a written and driving skills test, in addition to having all other necessary identification and proof of Kansas residence documents.
License Fees
License fees for drivers under 21 years old is $21.
4 year license for drivers 65 and older is $9
6 year license for drivers between 21 and 65 is $12.50
A small additional fee for the exam and photo may be included and is subject to change.
Military Exemptions
Currently, Kansas law allows military personnel who have completed a Motorcycle Safety Foundation driver education course to waive the written and driving exams. In order to apply for the military Kansas motorcycle license you will need to have your military ID, Kansas driver's license and the certificate that proves your completion of the Motorcycle Safety Foundation education course.
Scooters and Mopeds
Under Kansas law a moped must go under 30 miles per hour, and has a motor of no more than 3.5 horsepower. You do not need a separate license to operate a moped, however, drivers are required to wear a helmet and eye protection at all times, as well as registering and insuring the moped through the DMV.
A motor scooter is considered a small motorcycle and drivers must follow the same process they would to register and license a motorcycle. Drivers are again required to wear a helmet and eye protection, as well as having a permanently affixed seat if a passenger is to be carried on the scooter.


Permit.Bike is singularly devoted to the purpose of providing an easy-to-learn and simple approach to the act of riding.