How to Get a Motorcycle License in Mississippi
In order to legally operate a motorcycle in the State of Mississippi, you must acquire a "motorcycle endorsement" in addition to your regular Class R driver's license classification. To receive this endorsement, the successful completion of a written and driving skills test and paying the required fees are required. If you already hold a valid out-of-state motorcycle license, the written and driving portion of the test may be waived depending on the issuing state. There are six considerations during the process which include the following:
License Classes
Most new Mississippi drivers are required to complete a driver's education program. The requirement is for those who are under the age of 15. This class features issues such as alcohol and safety, drug awareness, defensive driving, organ and tissue donation and motorcycle awareness. The in-car instruction covers observation and driving time. Many driving schools offer optional programs that focus on specific aspects of driving and can help reduce auto insurance, points and revocation of a license.
Prior to going through the licensure process to acquire a Mississippi motorcycle license, many applicants opt for safety courses. The Motorcycle Safety Foundation offers such courses across the United States and throughout Mississippi. Although different locations have different costs but provide the same information. The Basic Course only lasts a few days or can be completed over a weekend, depending on the location. There is also a half-day Experience Rider course that can refresh riding skills.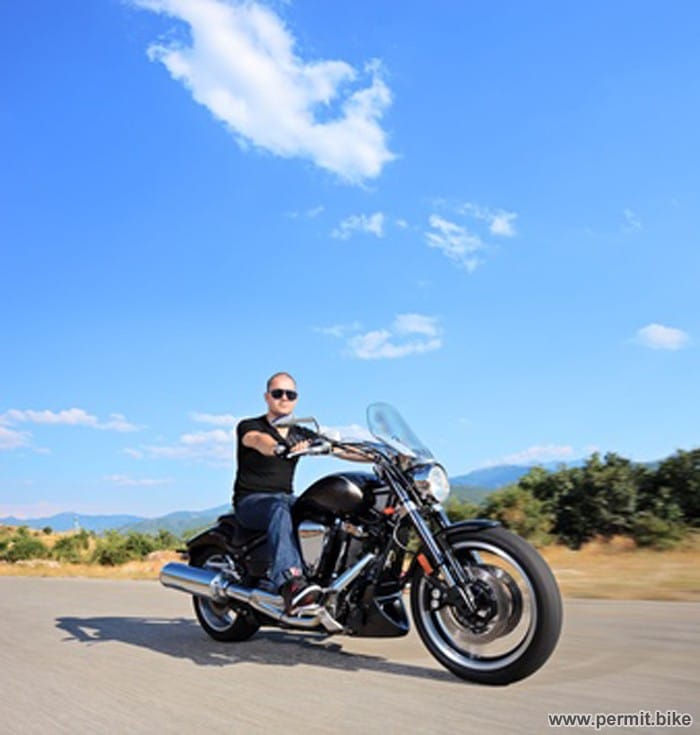 License Cost
A motorcycle learner's permit costs $1. When applying only for a new Mississippi motorcycle license or renewing an existing license, the cost is $17 for four years and $33 for eight years respectively. If under the age of 18, the cost is $14 for a new license. For those who already have a Class R driver's license, it is only an addition $5 to add a motorcycle endorsement which is good for four years.
License Process
Prior to applying for a Mississippi motorcycle license, you must apply for a motorcycle permit. Once that is acquired, there are different requirements based on age. For new applicants over 18, you must complete the application form, have your picture taken, provide a thumb print, pay the fee, pass the vision test, pass the signs and traffic laws (written exam) and pass the road test.
For new applicants between the ages of 17 and 18, you must provide a parent or guardian signature, proof of a finished driver's education and driver training program, proof of identity, present your full name and you social security card. Then you are eligible to take the written and road test, which can be taken on the same day if you already have your license.
License Requirements
When you are prepared to apply for a motorcycle endorsement or license, you must present the following information at your local DMV:
Required fees
Certified birth certificate
Proof of residency including a lease agreement, electric bill, vehicle-registration receipt, bank statement or parent or guardian's state driver's license
Social security card
Road Test
If confident in your riding ability, you can take the road test the same day as you receive your learner's permit. Therefore, once you pass the written exam, you can immediately take the riding portion of the test. In order to do so, you must bring a licensed rider to take you to the written exam or trailer your bike to the DMV. Also, Mississippi strictly enforces the motorcycle helmet rule so you must wear one during the road test.
Written Permit Test
Prior to taking the written test, ask for a copy of the Motorcycle Foundation Operators Manual which is available at any DMV. It can also be downloaded for free online in Adobe Acrobat format. Any of the material in this booklet could be on the test so make sure to study. To be eligible for a permit, you must be 15 years or older and provide proof of being enrolled in school. If you are 14, you must provide proof of being enrolled in a driver's education program at school. This permit is only acceptable when in the driver's education vehicle with a driving instructor.
When taking the test, you must provide the following information:
Completed application with a notarized signature of parents or guardians
Social security card
Birth certificate
Signed Certification of School Attendance (if under 18)
Permit.Bike is singularly devoted to the purpose of providing an easy-to-learn and simple approach to the act of riding.