How to Get a Motorcycle License in Oklahoma
For riding a motorcycle on the roads of Oklahoma, it is important to either have an Oklahoma motorcycle license or a permit. For people who already have a driver's license, endorsements can be added by taking various vision tests, skills and knowledge exams. The departments that oversee Oklahoma motorcycle license requirements include the DMV or "Department of Motor Vehicles", MVD or "Motor Vehicle Division" and DPS or "Department of Public Safety". The following points explain the steps needed to get a motorcycle license in Oklahoma –
• Where Can You Apply For License and Permit? – Any license exam center of DPL in Oklahoma can be contacted in order to apply for Oklahoma motorcycle license and permit. For a license, the minimum age is 16 years. However, if you are under 16 years, then you can apply for a permit. Later, a permit can be used for converting into a license by writing additional tests and exams. A driver's education program is important for permit applicants. This program has a lot of centers all across Oklahoma and the DPS office can be contacted for finding out the nearest exam center and other requirements.
• How Can You Apply For a License? If someone has been holding the learning permit for 180 days, they would be allowed to appear for the license exam. If they clear the license exam, the restrictions of having adult supervision would be lifted. While applying for the license, any license exam center of DPS can be contacted. Then, there would be an on-road exam which the applicant must pass. While applying for the license, the vision of the applicant should be perfect and this is why a vision test is also required to be passed by the applicant. Finally, there would be a written test as well.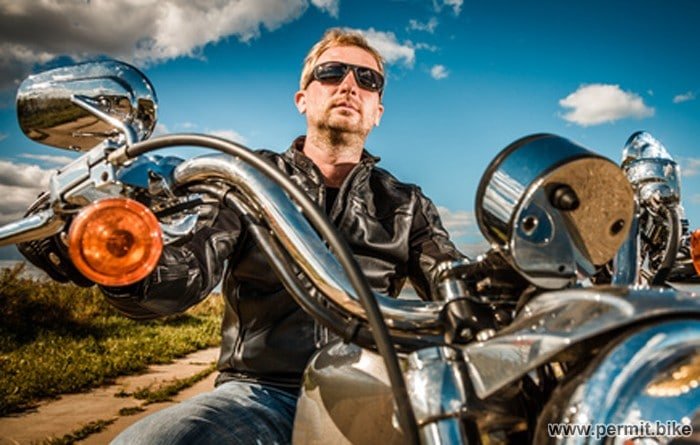 • Can You Apply for a Driver's License If You Are under 16 Years of Age? – Some people complete their driver's education program when they are over 15 years old but still under 16 years old. A license cannot be applied for under 16 year olds but a permit is allowed. For getting this permit, the applicant has to first complete the application form. This form must be submitted to the office in person and no photocopies would be allowed.
Also, there is a vision test in the permit application process which should be passed by the driver. Next, the applicant should submit a proof of identity that is recent and acceptable in Oklahoma. Finally, there would be an examination involving traffic laws and road signs that the applicant should clear. For ensuring that the applicants understand what the written exam entails, there are various practice tests on DMV's official site.
It is important to mention that the instruction permit obtained by following the above mentioned steps can be used for practicing how to drive a motorcycle. However, an adult over 21 years of age must accompany the minor at all times. This adult should be a licensed driver.
• Are There Any Publications or Courses For Understanding Road Safety in Oklahoma? – Yes, the official site of DMV has a lot of practice tests and free publications for motorcycle riders. There are special rider courses where professional training is offered to motorcycle riders. In these courses, experts teach riders how to select their motorcycle protective gear, how to maintain their motorcycle properly, proper strategies to use in traffic, how to brake without being unsafe, how to avoid obstacles and how to turn effectively. A free operator's manual is also provided on the official site which includes a lot of information about licensing procedure, safety and riding in Oklahoma.
• What Are the Fees Involved? – The application costs around $4 and the license fees costs about $21.5. If there is an existing license and the applicant simply seeks an endorsement on it, only $4 – the application fees – would be charged. In case the application of the person expires, the applicant might be required to repeat some steps of acquiring the Oklahoma motorcycle license or permit.
• What Is The Class of Motorcycle License? – People who want to drive a motorcycle in Oklahoma must have a Class M license or permit. Similar to most other states, different classes of license are present, depending on the nature of the vehicle.
• What is the Required Paperwork for a License? – Some amount of paperwork needs to apply for getting a license in Oklahoma. Examples include –
 A birth certificate which can be issued in any other state.
 An instruction permit or license issued in Oklahoma or any other state.
 A U.S. based passport.
 An I.D. card of U.S. military whether reserve, retired or active duty.
 An ID card based in Oklahoma.
 SSN, if issued.
 Marriage certificate, if applicable.
 Parental consent form.
In case of more information, the official site of DMV can be visited.


Permit.Bike is singularly devoted to the purpose of providing an easy-to-learn and simple approach to the act of riding.