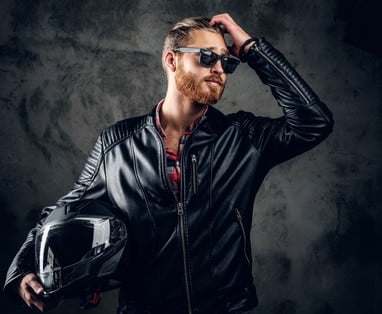 To the surprise of many, there are motorcycles that have an equivalent or higher price tag compared to luxurious sports cars such as Lamborghini, Ferrari and Buggatti. What dictates the price of an expensive motorcycle is the speed, technology, balance, brand, design and uniqueness. Matter fact, some of the most expensive motorcycles are rare to spot on the roads since there are very few of their kind that were produced in order to rationalize the expense. In regards, some of the most expensive motorcycles in the world include;
Dodge Tomahawk V10 Superbike
A single glance at the Dodge Tomahawk and you will know it is worth the $550,000 price tag. In fact, the manufacturers revealed that they sold 2 units at additional price of $700,000. Quite the unconventional bike; the Dodge Tomahawk is fitted with 4 wheels all of which have independent suspension to handle the monstrous engine. In fact, it is one of the fastest motorcycles in the world with a top speed of 300mph and capabilities to reach 60mph in just 2.5 seconds. Nevertheless, the exterior is matched with custom design stainless steel that gives it a weight of almost 1.5 tones.
1910 Winchester Motorcycle
Although the 1910 Winchester is not supersonic compared to the Dodge Tomahawk, it is one of the rarest motorcycle vintage in the world. The classic Winchester motorcycles dates back to a century ago when 200 similar motorcycles were manufactured by Edwin F. Merry Company between 1909 and 1911 in San Francisco. Currently, there are less than 5 of the original commissioned motorcycle that are still in existence today but the latest model was actually owned by the legendary gun maker, Winchester. It features a solo cylinder 6HP engine and it was auctioned at $580,000 in Auburn back in August, 2013.
The AJS porcupine motorcycle is a pre-war racing motorcycle that was commissioned immediately after World War II. The original blueprint of the AJS Porcupine line included supercharged engine but after it was banned, the motor company shifted to the standard engine. Although the 1949 AJS E90 Porcupine won the first ever 500cc world championship, most motorcycle enthusiasts agree that the later design models were a disappointment. Regardless, the 1954 AJS Porcupine is a classic mid twentieth century motorcycle with an aluminum alloy exterior and 500cc DOHC double engine. It was auctioned for $695,000 at Bonhams in 2011.
1907 Harley Davidson Strap Tank
Manufactured in 1907, it is regarded as one of the earliest Harley Davidson motorcycles. To be precise, it is the 94th Harley Davidson motorcycle in the world making it the rarest of its kind. Matter fact, the Strap Tank concept was crafted by the Davidson brothers in 1901 when it featured a 116cc engine.  Popularly known as the mona lisa of Harley Davidson, the 1907 Harley Davidson was auctioned on 21st March 2015 at whooping price of $715,000.
1915 Cyclone Board Track Racer
Even back in 1915, the cyclone board track racer was a coveted rare motorcycle. It delivers a 986cc V-Twin engine that boosts 45 horsepower that could speed up to 115pmh which is impressive considering that was a hundred years ago. It is not a surprise that it is considered the most accurate board track racer. Prior to the auction, it was owned by Hollywood legend Steve McQueen, perhaps another reason why the price appreciated to $852,500 when it was sold in Las Vegas.
Harley Davidson Cosmic Starship
Rich art fanatics who love riding on traditional American motorcycle will probably want to get themselves a Harley Davison Cosmic Starship that was painted by the famous Jack Armstrong. Those who are familiar with the art world will tell you Jack Armstrong's paintings are quite expensive selling between $300,000 and $3 million per piece. Now put such artistic approach on a Harley Davidson and you come up with a million dollar motorcycle. Apart from the bright orange and red paintings, it is an improved replica of the Harley-Davidson FXTSB Softail Nighttrain that comes with a 6 cylinder engine built for speed and power. The motorcycle was unveiled in Marina Del Rey California in October 2010 selling for not less than $1 million.
Captain America Harley Davidson
Prior to becoming the most recognized movie vintage motorcycle, Captain America Harley Davidson was just a police motorcycle that was sold for $500 to a film studio. It was later customized to include a teardrop like gas tank painted with the American flag, fishtail exhaust, long L shaped comfort chair and far front wheels and handlebars. An impressive performance in the 1969 Easy Rider movie prompted it to appreciate immensely in value until it was sold for $ 1.62 million in Los Angeles.
Hilderbrand & Wolfmuller Motorcycle
It is probably the slowest motorcycle on earth with a top speed of 28mph but if you get your hands on a Hilderbrand & Wolfmuller motorcycle then you will own the world's first production line motorcycle. The type of motorcycle that you are likely to find in a museum rather than on the road, Hilderbrand & Wolfmuller is at least 120 years old and weighs 110 pounds. Since it is an historical artifact, Hilderbrand & Wolfmuller is valued at not less $3.5 million.
Ecosse Spirit ES1 Superbike
Inspired by the Formula 1 blueprint, the Ecosse Spirit superbike was designed by an American and 2 British engineers. It comes with a V4 200hp engine that supports up to 230 mph. Of course the ultra aerodynamic design and 265 pounds lightweight plays a major role. The Ecosse Spirit ES1 Superbike is so special that buyers are obligated to attend a two week training course at Ecosse headquarters to familiarize themselves with the motorcycle. The starting price for the limited edition is not less than $3.6 million.
Closely related to the 1954 AJS E95 Porcupine, the 1949 E90 Porcupine takes the legendary status for winning the first ever Grand Prix motorcycle 500 cc racing tournament when it was driven by Les Graham. Critically acclaimed for its innovative design and performance, there are only 4 models of the 1949 E90 AJS Porcupine that were produced. Not surprising that the E90 AJS Porcupine will cost you $7 million dollars fortune.

Permit.Bike is singularly devoted to the purpose of providing an easy-to-learn and simple approach to the act of riding.