How To Get a Motorcycle License In Vermont
Riding a motorcycle can give you a feeling of freedom and joy. Motorcycles can be used for sport or as a means of travel. There are rules and regulations that should and must be followed to keep you safe and enjoying the ride. Here are things you should know to obtain your Vermont motorcycle license.
License classes
The Vermont Rider Education Program offers motorcycle training for those wanting to learn safety an sport of motorcycle riding. There are several different courses available depending on your skill level. These courses are listed below:
1. Basic rider course: This course is for beginners and novice riders. It is an 18-hour course with riding exercises and classroom teaching. You learn basic motorcycle skills.
2. Scooter basic rider course: This course teaches the basic skills needed to ride a scooter in traffic. There are 5 hours in the classroom and 10 hours of scooter training. Emergency skills are also taught.
3. Intermediate rider course: This is a one-day course for those who have completed the basic rider course. This course provides more riding time and practice.
4. Experienced rider course-License waiver: This is a one-day course for riders whose license does not have a motorcycle endorsement. It includes exercises and motorcycle safety.
5. Experienced rider course-Skills plus: This is a one-day course for those who have a license and ride frequently. It includes exercises and motorcycle safety discussions.
6. RiderCoach preparation course: This course teaches experienced riders how to instruct the Motorcycle Safety Foundation's Basic rider course curriculum.
7. Vermont Motorcycle Awareness Program: This is a 4-hour basic motorcycle safety course for those interested in receiving a learner permit or endorsement. This course teaches basic skills and safety precautions.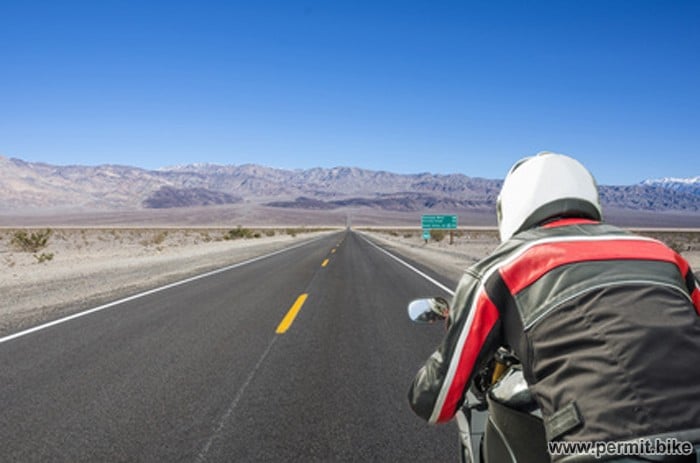 License requirements
To operate a motorcycle, you must have a motorcycle endorsement on your license. This includes scooters. If you operate a 3-wheeled motorcycle, some testing is required. There is, however, a restriction placed on 3-wheeled motorcycle licenses. To obtain a learner's permit, you must complete a training course. If you are 16 or 17 years old, you must have a valid Jr. Operator's license and have a parent or legal guardian sign the Learner Permit application. The motorcycle you use to take the test must be properly equipped, registered, inspected, insured and in good mechanical condition. To apply for a Vermont motorcycle license, you must have a valid Vermont license.
License costs
Just as with driver's license there are fees to cover motorcycle and permit tests. These fees listed are in addition to your regular driver's license. Below is a list of the fees that are required:
Motorcycle learner permit written test: $7.00
Motorcycle learner permit or renewal: $17.00
Replacement motorcycle learner permit: Free
Motorcycle road exam: $18.00
Motorcycle endorsement: $2.00/year
Motorcycle endorsement on a 2-year license: $4.00
Motorcycle endorsement on a 4-year license: $8.00
License process
The process of receiving your Vermont motorcycle license is not a lengthy one. You may take your permit test, and this allows you to drive the roads to learn how to deal with traffic. After obtaining your permit, when you feel you are ready, you may take the written and skills test for your license. If you fail the test, you may take it again after a waiting period.
Written permit test
There are 25 questions on the written permit test. You must answer 20 of them correctly to pass the test. If you fail, you must wait one day before taking the test again. The permit is good for 120 days. As stated before, your permit allows you to ride on any public highway to become familiar with riding in traffic. This may only be done during daylight hours, and you may not have a passenger. It is suggested that you make an appointment for this test.
Road test
After completing the knowledge exam, a person is required to take and pass a skills test. They must have an approved helmet, eye protection, insurance and a registered motorcycle. They are tested on balance, shift, maneuver and stopping. Testing on quick stops and quick turns is also administered. It is suggested that you make an appointment for this test, as well.
Conclusion
Motorcycles can be fun and give you that sense of freedom that you desire. They can also be dangerous if you are unaware of safety precautions. Study the manual provided by the state of Vermont and learn everything you can pertaining to motorcycles. You can pass the test, but not remembering what you learned for the test could result in a tragedy. Make sure you know that you know your safety and handling procedures before hitting the open road.


Permit.Bike is singularly devoted to the purpose of providing an easy-to-learn and simple approach to the act of riding.