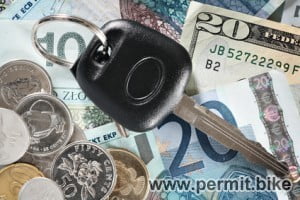 Your heart races a bit every time you see someone whiz by on a motorcycle. Now, you are finally ready to join the elite group of people who have bikes of their own. Different people need different types of motorcycles so you need to do a little bit of research before you buy your first bike. Just follow some motorcycle buying tips and you will be ready to put money down on your first bike.
Start Small
It's normal to want to get the biggest, most powerful motorcycle on the lot, but that is a bad idea for beginners. Instead of going with a 1000cc or 2300cc bike that can fly, stick with a 600cc or 750cc bike. Sure, this bike won't go as fast as a 2300cc bike will and it might not be up for a cross country trip, but it will give you the chance to get comfortable with a motorcycle. You will likely outgrow the bike over time, but that will be after you get a few years of driving under your belt. At that point, you can look at some motorcycle buying tips for advanced bikers and then pick up the perfect bike.
Consider Buying Used
It hurts a lot more to drop a new bike than it does to drop a used one. We don't mean it hurts more physically. You will feel emotional pain the first time you spill over in a brand new bike. Avoid that pain by buying used the first go around. Then, when you outgrow your first bike you can go back to a dealership and ride off in a new bike.
Buy a Bike that Fits Your Needs
Out of all of the motorcycle buying tips, this is the most important. You need to choose a bike that fits your riding needs. If you want to go on relaxed rides, stick with a cruiser. If you go through a lot of traffic and want something that is lightweight to make it easy on stops, a sport bike or a dual sport might be up your alley. Tourer bikes are great for people who want to take long rides on the open road while standard bikes are an excellent choice for bikers who want to do a lit bit of everything with their new purchase.
These motorcycle buying tips will help you find the perfect bike for your needs. Once you get your bike, get ready to have an amazing time, whether you are cruising the open road or driving around the neighborhood.
Permit.Bike is singularly devoted to the purpose of providing an easy-to-learn and simple approach to the act of riding.