If you have your heart set on buying a motorcycle, you need to see what financing option or buying alternatives are available. Buying and financing a bike can be harder to do as the reason for riding a cycle is often less practical than choosing to drive a car. Buying a motorcycle often means financing or purchasing the bike of your dreams. Therefore, do your due diligence online to see what types of financing can be arranged.
Dealer Financing
Most motorcycle dealerships provide financing to the customer. The current interest rates that are made available for a loan then will hinge on a rider's credit history and score. Naturally, the better your score, the lower the APR.
Make Sure Your Credit Record is Clean
However, with that being said, you don't' want to buy the bike until you fix any negative idiosyncrasies that are directly affecting your credit. If you find a couple of errors on your report, you will need to have those cleaned up.
Repairing Your Credit
This part of the financing process is the preparation stage. You need to present yourself in the best possible light when applying for a loan or financing. Credit repair is important then if you want to obtain the best financing possible for your motorcycle or dream-mobile. You have to follow three key steps to get your credit repaired.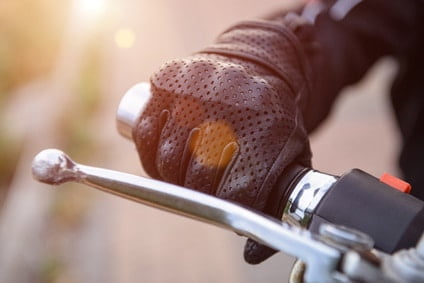 Obtaining Your Credit Report
To initiate the process, you need to ask that each of the credit agencies forward a copy of your credit report in the mail. These agencies include Equifax, Experian, and the TransUnion. Contact these agencies directly. Once a credit repair company looks at your report, it will recommend the items that you should dispute. The repair company then contacts each of the credit reporting agencies to challenge the disputed items.
Cleaning Up Errors or Inaccuracies
Under the Fair Credit Reporting Act or FCRA, credit reporting agencies are required to delete or correct incomplete, inaccurate or unverifiable data within 30 days. They are not required, by law, to remove any accurate data unless the information is more than seven years old. In the case of bankruptcies, the data needs to be over ten years old. If the questioned information is confirmed, then it is removed. Therefore, the basic job of a credit reporting company is to write and send dispute letters on a client's behalf.
Usually, most consumers use credit repair agencies for one of three reasons:
1.       The believe the company uses techniques for getting rid of credit information known solely to them;
2.       They have mistakes on their credit history that they cannot repair themselves; or
3.       They are overwhelmed by the process and prefer to have the disputes handled by someone else.
However, with that being said, there is nothing a credit repair company can do that you cannot do yourself. They are merely representatives. Still, it is good to have a reputable repair company on your side for the necessary legal support. Credit agencies are more likely to answer a credit repair company's inquiries than an individual's letter of dispute.
Signs of a Scam
According to the Federal Trade Commission, you need to be on the lookout for certain behaviors by companies that bill themselves as credit repair specialists and are scams. Never do business with a company that wants you to pay for the credit repair services upfront, or before they have performed the work. Also, beware of companies that do not notify you of your legal rights or what you can initiate free of charge.
Also, be on the lookout for any company that suggests you not contact a credit reporting company directly. Companies should never advise you to dispute correct credit report information or recommend that you create a new credit identity either. Don't fall for these types of suggestions as doing so can constitute fraud and lead to a prosecution.
5 Tips to Take the Headache out of Motorcycle Financing

Permit.Bike is singularly devoted to the purpose of providing an easy-to-learn and simple approach to the act of riding.