Some Motorcycle Laws You Probably Don't Know About
Since there is no standard national laws governing the operation of a motorcycle, it is solely up to the discretion of individual states to write the rules. For starters, to avoid huge fines and violations, make sure you fully understand the traffic and safety laws in your state. Know the point violation system and fully understand how that could have a direct bearing on keeping your motorcycle license.
If you are visiting other states view their respective DMV sites for specific rules and moving violations, that if broken can lead to significant fines or suspension of your license.
It is pretty obvious that even though every state has its own laws, you will be stopped anywhere for speeding, unsafe turning, and impairment due to alcohol or other drugs.
If you are looking to relocate to another state, you had better think twice about investing in a custom exhaust system with a loud decibel range. In many states, noise levels can translate into heavy fines. Many states will not tolerate decibels above the 88dpa, many a lot less.
If you are used to riding without a helmet and where you are traveling to requires one, take note. No helmet violations can be among the most costly.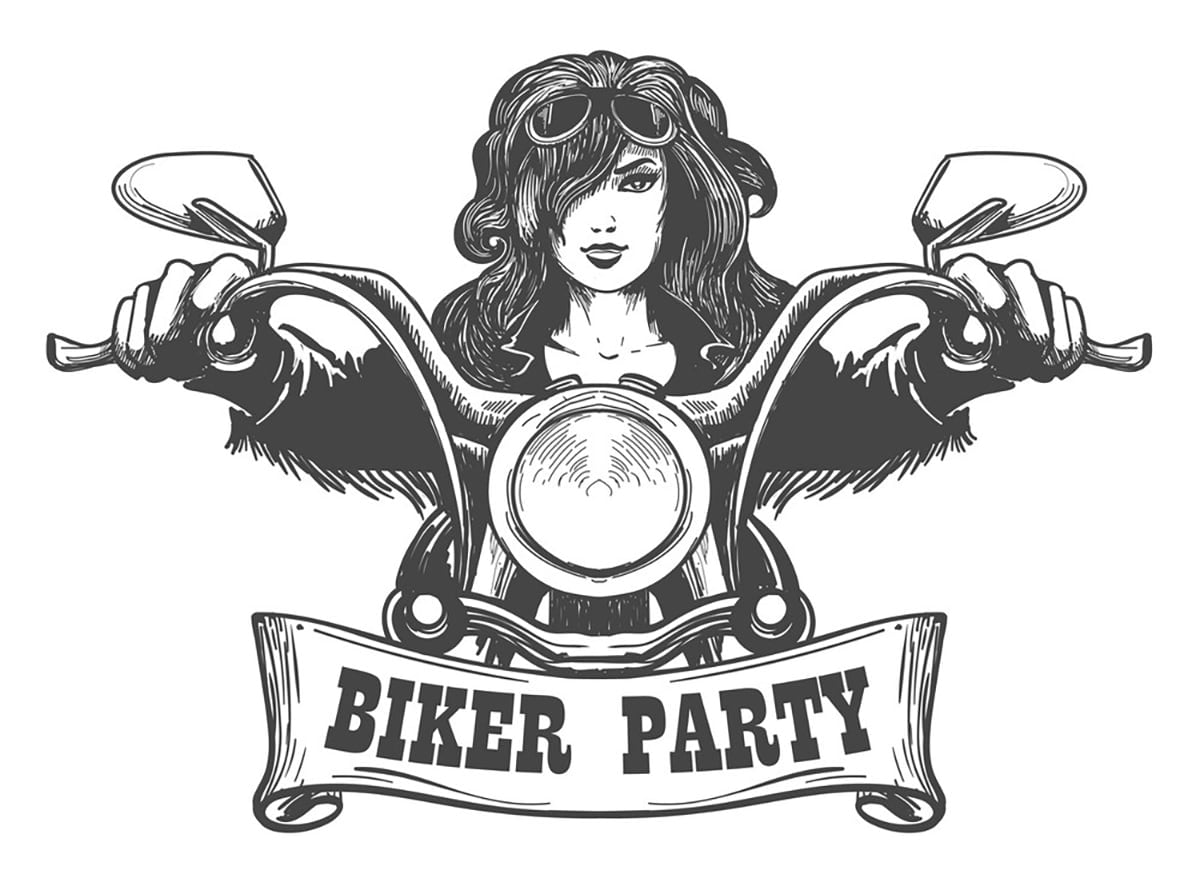 To show you how different and quirky laws can be from state to state, here are some examples of violations that will result in fines:
In Alaska, a windscreen is REQUIRED on all bikes.
If you are riding in Arizona, your bike's handlebars cannot be above the height of your shoulders.
In Colorado, it is a violation if your passenger does not have footpegs deployed to rest their feet.
If you are in Hawaii, never carry a passenger less than 7 years old, even on a scooter.
Kansas cares about lighting. They require a multi-beam headlight that can view a person at least 300 feet ahead of the bike, and 150 feet ahead when the low beam is on.
In Kentucky, they go to the opposite extreme saying that a motorcycle must be equipped with at least 1 headlamp.
In Maryland they want that same reflector to show up to 600 feet away.
In Minnesota they count their feet in a different way, requiring bikers to adjust their rearview mirror to reflect the operator a view of the roadway at least 200 feet back.
In Missouri, you really don't need much! The law just asks for 1 rearview mirror, horn, fuel tank cap, license plate, muffler, registration card, approved tires, and turn signals.
In Nevada size matters to avoid getting a fine. You must be able to reach the ground with both feet simultaneously when sitting astride the seat in a stopped or upright position.
I don't even know if I want to drive in New Hampshire with a complex stature like this that can result in a fine- "Every motorcycle, driven during the period between one-half hour after sunset to one-half hour before sunrise, and whenever rain, snow, or fog shall interfere with the proper view of the road so that persons and vehicles on the road are not clearly discernible at a distance of 1,000 feet ahead, shall display at least 1 lighted head-lamp on the front. The headlamp shall throw sufficient light ahead to make clearly visible all vehicles, persons, or substantial objects within a distance of 150 feet. All headlamps shall be designed to prevent glaring rays. All headlamps shall be located at a height of not more than 54 inches or less than 24 inches from the ground." WOW!
New Jersey also keeps it simple. How about this next to New Hampshire, "Every motorcycle must have at least 1 brake adequate to control the movement of and to stop the motorcycle."
And in Oklahoma a law that is on the books not covered in any other state –"A properly operating speedometer, capable of registering at least the maximum legal speed limit is required."
So many laws, so many violations, so little time! Try our Motorcycle permit practice test to refresh your knowledge.
Ride safely!
Permit.Bike is singularly devoted to the purpose of providing an easy-to-learn and simple approach to the act of riding.