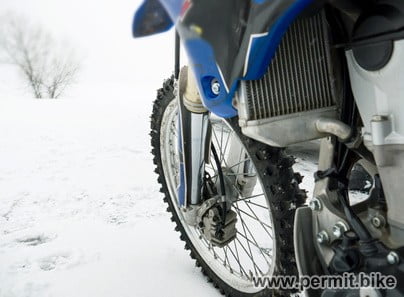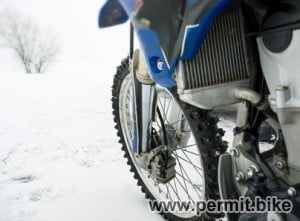 You probably know how to ride a motorcycle in the spring, summer, and fall, but winter is a different story. You need to learn some winter motorcycle riding tips so you can be as safe as possible. These tips will help you prevent a motorcycle accident.
Put Heat in the Tires
Cold weather makes your tires cold. Cold tires don't get very good traction, which can cause a motorcycle accident. Driving your motorcycle will heat the tires up, but they will quickly cool back down every time you stop. You can heat them back up in no time at all by accelerating and decelerating quickly. Do this several times after a stop to heat the tires back up.
Get the Right Accessories
If you're riding at 65 mph in 45 degree weather, your wind chill could be as low as 25 degrees. That means you can expect to have cold hands, even if you are wearing gloves. If your hands are cold, you might lose focus and end up in a motorcycle accident. Avoid this problem with heated motorcycle grips. Unlike most motorcycle riding tips, this won't just make you safer, but it will make you more comfortable as well.
Use Thinner Oil
If your owner's manual states that you can use different weights of oil, go with a lighter weight during the cold winter months. This will improve your bike's performance so you can get more out of your rides. Then, once the weather warms up, switch back to a heavier oil.
Make Sure You Can See
Most motorcycle riding tips don't include information about the helmet or the visor, but that is a huge mistake, especially in the winter. If you don't do anything to prevent fog during the winter, you won't be able to see out of your visor. You can get in a motorcycle accident if you can't see, so this is very dangerous. You can purchase products that will keep the visor from fogging up. Products include Fog Tech, Pinlock, and the Respro Foggy Mask.
Be sure to follow these motorcycle riding tips so you don't end up in an accident this winter. If you follow these tips, you should be able to extend your riding season and have fun all year long. That is great news for people who don't want to have to park their bikes just because it's a little chilly outside.
Permit.Bike is singularly devoted to the purpose of providing an easy-to-learn and simple approach to the act of riding.